Kubb Capital of North America
Eau Claire is home to all kinds of sports leagues/activities. There's the Eau Claire Express Baseball Team, Blugold Football, High School and College Hockey, the Ski Sprites, and many more. But one particular sport has its National Championship right here in Eau Claire. It's Kubb, otherwise known as Viking Chess. 
The event that started in 2007 with 15 teams and 35 players has become a must-see event in the summer. Whether you come to spectate or play as a team, you owe it to yourself to attend this unique event.
Here are 5 reasons to go to the National Kubb Championship
1. There's No Age or Experience Requirement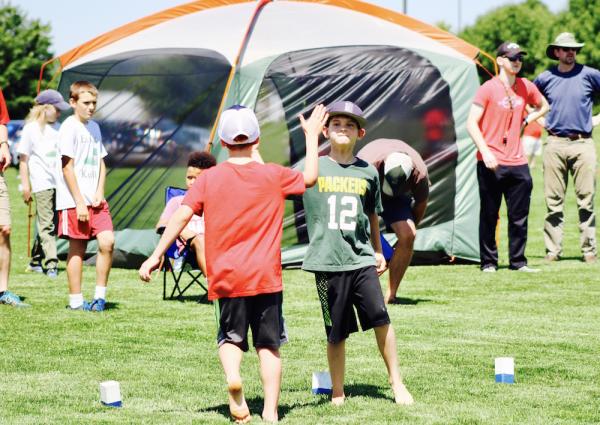 Often in sports, you have to be a certain age or meet other requirements. That is not the case with Kubb. All you need is a minimum of three people on your team, and you are good to go. While the main event is open to those 13 and over, there is also Kid Kubb. For Kid Kubb, the minimum number of team players is two. This event will take place the day before the U.S. National Kubb Championship and is a great introduction for younger players. The cost to enter is only $10. If you want to get in some practice, there are several Kubb events before the championship. There is the Eau Claire Parks and Recreation Kid Learn to play on June 12th, Pre-U.S. Championship Tournament on June 30th, and an EC Kubb Spring League that runs April-June. Whatever your ability level, Kubb is for you.
2. It Raises Money For Good Causes
The U.S. National Kubb Championship is not only fun to attend/partake in. The event also raises money for two great charities. One charity partner is Girls on the Run of the Chippewa Valley. Girls on the Run is a non-profit that encourages pre-teen girls to develop self-respect and healthy lifestyles through dynamic, interactive lessons and running games. The other charity partner is We Help War Victims. Formed in 2000, We Help War Victims assists refugee families and people left behind in Southeast Asia. The charity helps reconnect refugees with missing relatives, promote respect for the refugee experience, and help refugees combat loneliness and depression. Both Girls on the Run and We Help War Victims are worthy causes to support.
3. Eau Claire is the Kubb Capital of North America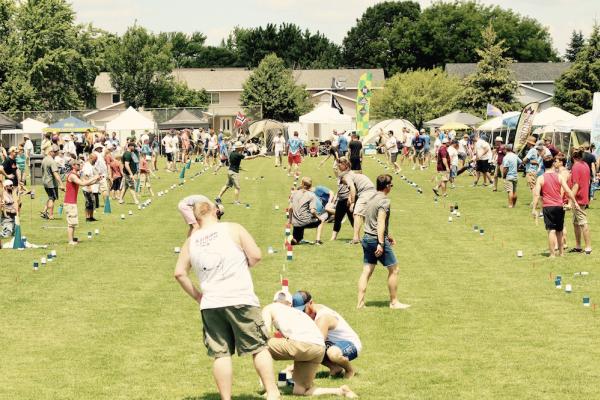 While Eau Claire is well-known for its music scene thanks to the likes of Bon Iver and the UW-Eau Claire Jazz Festival, it also reigns supreme in the world of Kubb. On December 13th, 2011, Eau Claire officially became the Kubb Capital of North America with the help of the Eau Claire City Council. It's no surprise given how many Kubb leagues, tournaments, and events exist in the area. 
4. Teams Come From All Across The Country 
You might think the U.S. Kubb Championship is mostly a niche event attracting teams from Minnesota, Wisconsin, and a few other Midwestern states. But teams come from all across the United States. Teams from California, Nebraska, Connecticut, and even Texas have all competed in this event. One of the many great things about the sport of Kubb is that all you need to play is a Kubb set and a flat surface. You don't need any fancy athletic gear or need to live in a particular climate. It's really a universal sport.
5. Kubb Has An Interesting History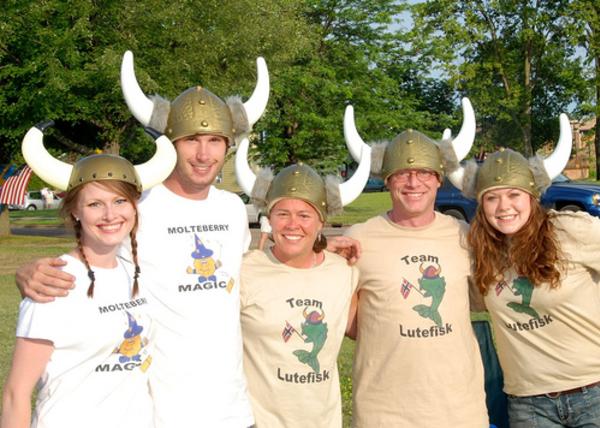 Kubb's exact origins are unknown, but one theory is that Vikings played it after attacking villages. They used their enemies' skulls as game pieces and would try to knock down their opponent's skulls by tossing femur bones at them. The other theory dates the sport back to 1931 in Gotland, Sweden's largest island in the Baltic Sea. According to a book published at the time by a Gotland ethnologist, Kubb was played throughout the island and mainland, mostly on farmsteads and in the countryside.
Throughout the 1980s and 1990s, the sport grew when commercial sets became available. In 1995, Gotland hosted its first World Championships. Kubb continued to spread across Scandinavia, England, Germany and other European nations. Wherever it came from, it's one of the fastest growing pastimes in Eau Claire.
The U.S. National Kubb Championship takes place July 13th-15th at the Eau Claire Soccer Park. Make sure to mark your calendars for this unique event.
A few things to remember:
There's no age limit or experience requirement
It raises money for two great charities
Eau Claire is the Kubb Capital of North America
The origins are full of mystery and wonder
Come out to the National Kubb Championship and see for yourself why Kubb has become such a phenomenon in the Chippewa Valley.