Now, where to pick?
Going out to eat is one of the most popular social activities in the world, but there are times when we may find ourselves dining out alone. So if you're traveling, needing a bite to eat between errands or just want to explore a bit and try something new on your own, here are some places we at Visit Eau Claire recommend to enjoy some awesome food, and maybe make some new friends while you're at it! 
1. Bug Eyed Betty's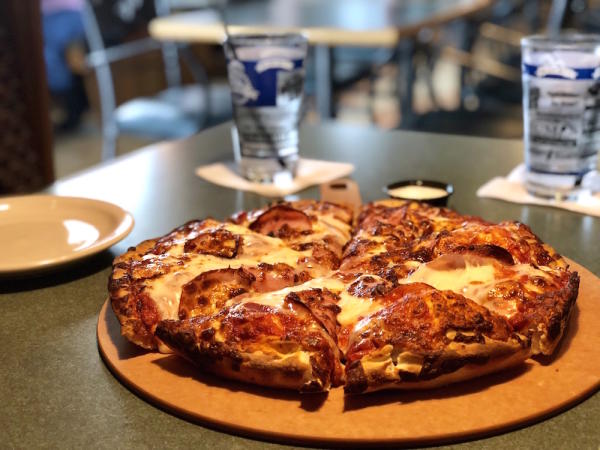 Photo credit: Katie Forsha
One of the most popular spots in town, Bug Eyed Betty's is a fantastic place to visit if you're on your own. Grab a booth in the bar area or pull up a stool and some of the friendliest wait staff in town will make you feel right at home. Stop in during their famous happy hour to take advantage of their drink specials and half off prices on select appetizers. 
Eau Claire Insider Tip: The quesadilla, filled with chicken, apples and cheese, is just the right size for a meal for one. If you truly prefer your own company to anyone else's, take advantage of the high backed booths in the dining room and enjoy the solitude. 
2. The Coffee Grounds/K Point Brewing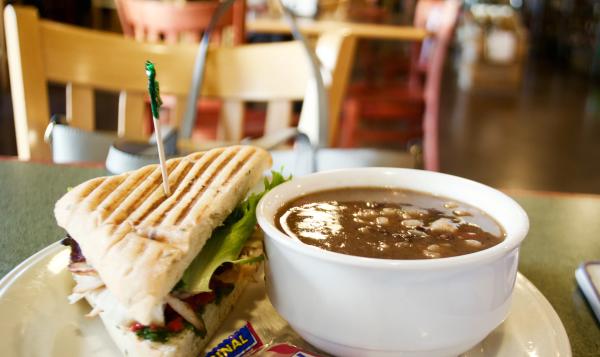 Photo credit: Katie Forsha 
Breakfast, second breakfast, lunch and dinner can all be had under one roof at The Coffee Grounds! If school and work are needing your attention or you just want to spend some time with a good book, camp out at one of the many tables in the expansive retail and dining area (WiFi is available). The Coffee Grounds side offers hearty all-day breakfast like biscuits and gravy and breakfast burritos, satisfying sandwiches and soups for lunch, coffee and pastries all day long, and come evening, step into the K Point Brewing area for a delicious dinner, washed down with one of their amazing beers that are brewed on-site. Friday nights are an especially great time to visit K Point and try their always fresh Friday Fish Fry. 
3. Altoona Family Restaurant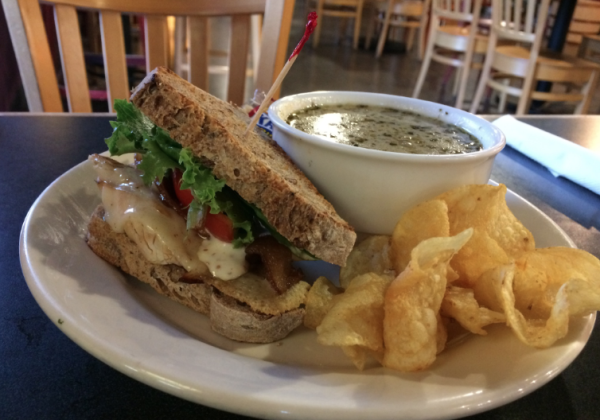 No one is ever alone at Altoona Family Restaurant! The place really lives up to its name. The owners and wait staff will treat you and feed you like family! Another great place to eat at any time of day, Altoona Family Restaurant offers large portions, fast service and your coffee cup will never be empty. 
Eau Claire Insider Tip: The Franny Panini is one of the best turkey sandwiches you will ever eat. 
4. Shanghai Bistro
An Eau Claire favorite is back! Shanghai Bistro recently reopened with a new look and an updated menu after being closed for some time. If you're a fan of sushi and Asian classics like Pho, Bao and Sesame Chicken, Shanghai Bistro is for you. It's a great place for solo diners; stop in for one of their daily lunch specials or sit at the sushi bar and watch their talented chefs in action- everyone loves dinner and a show! 
5. The Informalist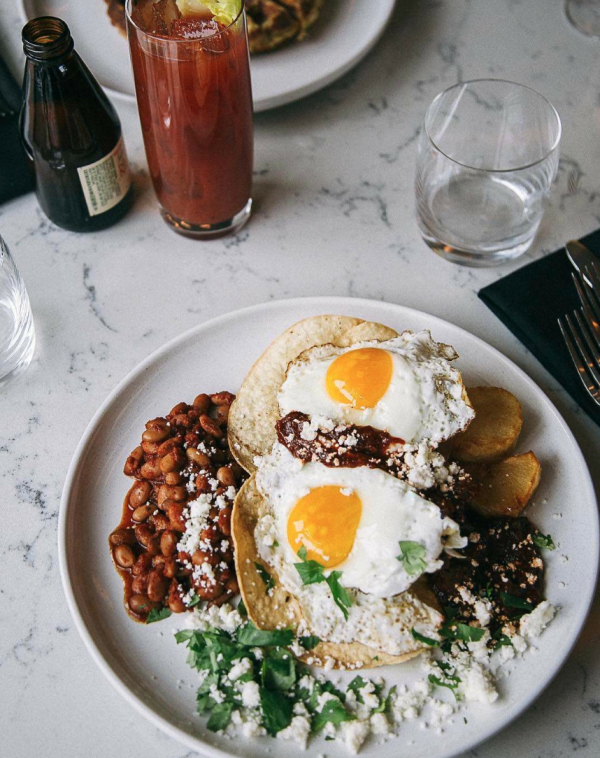 Speaking of talented chefs, pull up a chair at the penny bar at The Informalist inside The Lismore hotel to watch some of the best in town practice their art! Another fantastic option for breakfast, lunch or dinner. The Informalist features a seasonal menu full of locally sourced ingredients. The burgers and wood-fired pizzas have been favorites since the restaurant opened in 2016. 
Of course with social media, we're never really alone! So share with us your favorite solo dining spots. Don't forget to tag your photos #CaptureEC!