Are you looking for an easy way to nap outside during this beautiful Wisconsin summer? You need a hammock!
Imagine the sun shining down on you through the treetops while you sway back and forth. It's the perfect setting to unwind and enjoy the sights and sounds of Eau Claire's natural settings and get your zzzz's on.
Here are some of the best, most scenic places to hang your hammock in Eau Claire.
Owen Park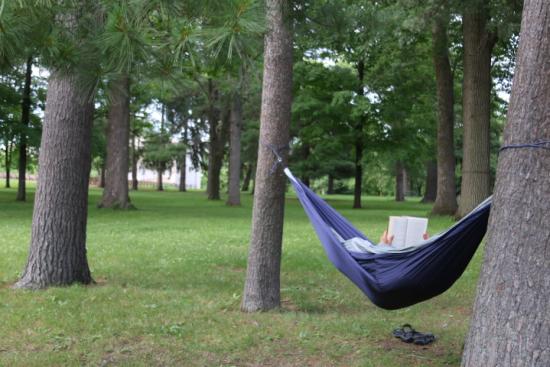 Not only is this park beautiful and right alongside the Chippewa River, it also has the added benefit of hosting Tuesday night Blues concerts- what better way to enjoy the music than relaxing and swaying to the rhythm of the Blues? With many trees to choose from, you are pretty much guaranteed some calm hammock time.
Phoenix Park
Phoenix Park is another great location to hang your hammock and enjoy the view of the beautiful river. Hang up your hammock here on Thursday nights to enjoy the Sounds Like Summer Concert Series.
Along the banks of the Chippewa River
If you want some alone time, you cannot go wrong with hanging your hammock along the Chippewa River. Walk along the banks until you find that perfect spot and sway away!
Carson Park- small playground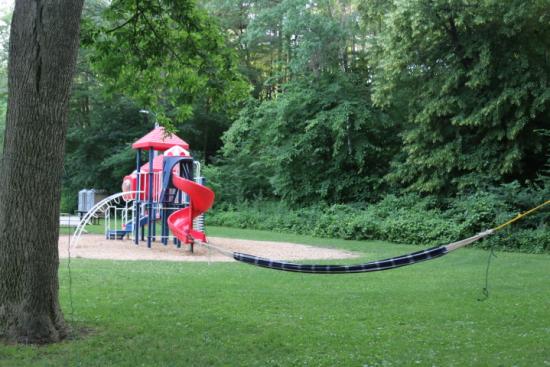 Enjoy the shade and beautiful view of the river at the lower level of Carson Park. Bring a book and enjoy a peaceful day in the park or bring your fishing pole to catch a few fish before you head home.
Your Front Porch or Yard
Driving around Eau Claire, you will find plenty of hammocks hanging from front porches or in yards. You have the benefit of relaxing in your hammock but staying close to home. How can you go wrong?
Remember your hammock etiquette:
Don't hang your hammock across a trail.
Don't block a popular view.
Be respectful of the trees you hang your hammock on and the surrounding nature.
So what's stopping you?! Go grab that hammock and get to swaying and sleeping, and if you see a beautiful view when you wake up from catching a few zzz's make sure to #CaptureEC.