New Sculptures coming to Eau Claire
One of the main staples of the diverse Eau Claire art community is the Sculpture Tour. Gorgeous and unique sculptures, ranging from big to small, line the streets of the downtown districts. Artists from all across North America are featured in the tour, and each May new sculptures arrive and take the place of the old ones. The Sculpture Tour is free and available for viewing pleasure 24/7, all year round. 
This post is dedicated to a sneak peek of the new pieces coming to the tour on May 9th, 2018. Julie Pangallo, executive director of Sculpture Tour Eau Claire, was kind enough to provide me with insider information and exclusive photos of some of the new pieces to be showcased in the tour. The trend for the updated tour is large-scale sculptures, so anyone looking to enjoy the tour should expect to be wowed by grand works of art.
1. Crazy Eight by Steven Maeck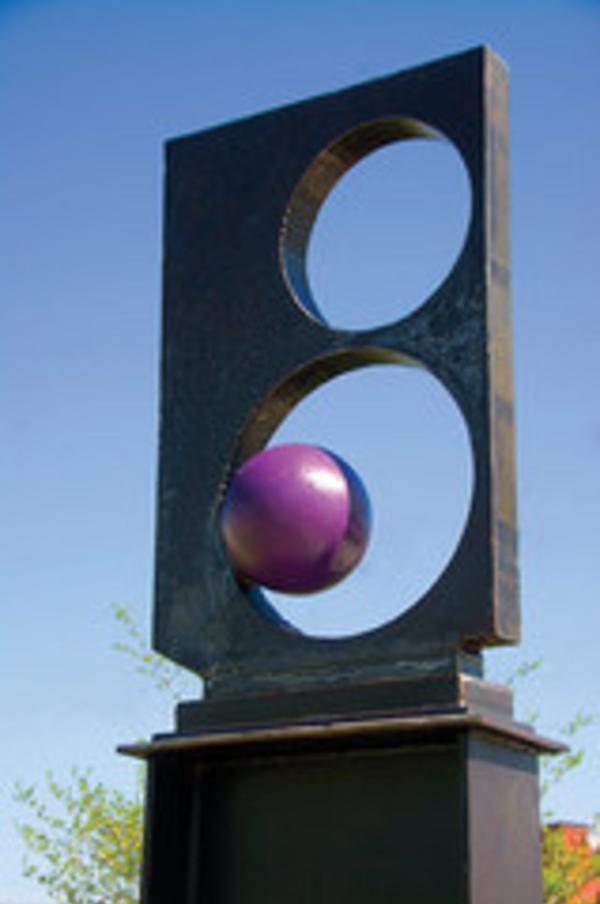 Maeck's work was featured in both the 2015 and 2012 Sculpture Tour exhibits. His past work includes Muso's Thought from the 2015 tour and Venezio from the 2012 tour.                            
2. Jam'n Eggs by Kimber Fiebiger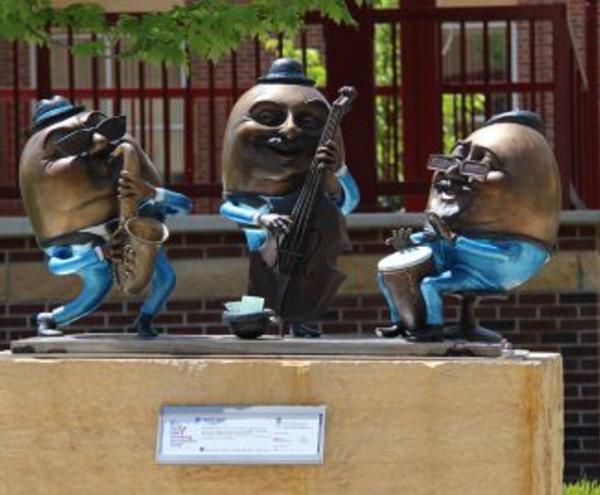 Sculpture Tour Eau Claire showcased another "egg," titled Eggciting News, by this Minneapolis artist in the 2015 tour.  
3. Clean Water Brings Life by Lynette Powers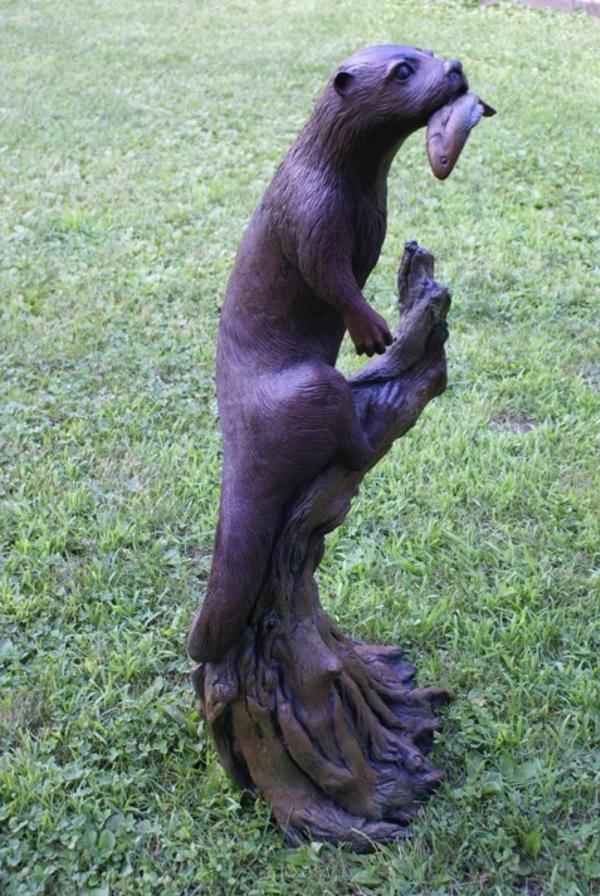 Lynette Powers from Minnesota is one of the countless Midwest artists with work showcased in the upcoming tour.
4. Temujin by P. Stajcar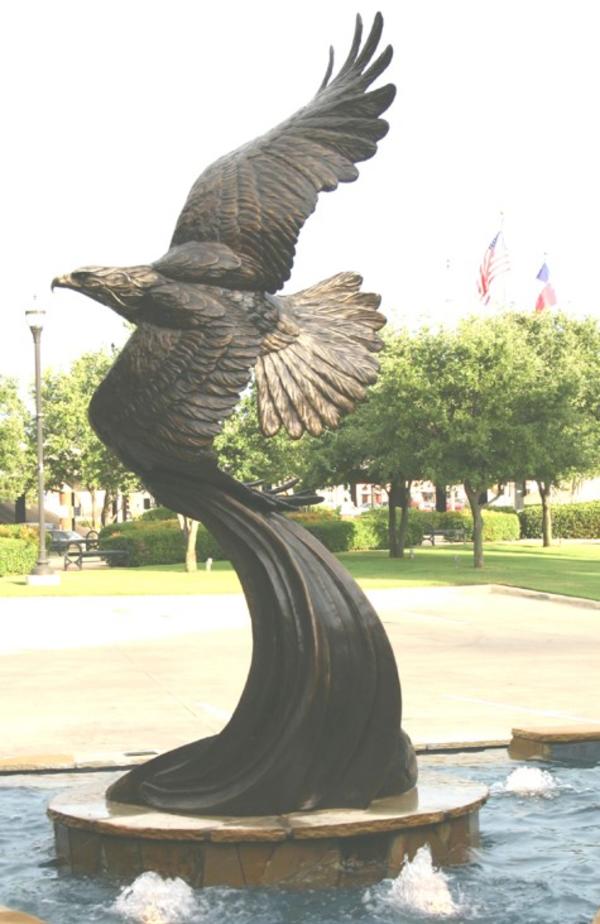 Stajcar's bronze eagle piece is a fantastic example of the large-scale trend of the updated Sculpture Tour.
5. When Pigs Fly by Dale Lewis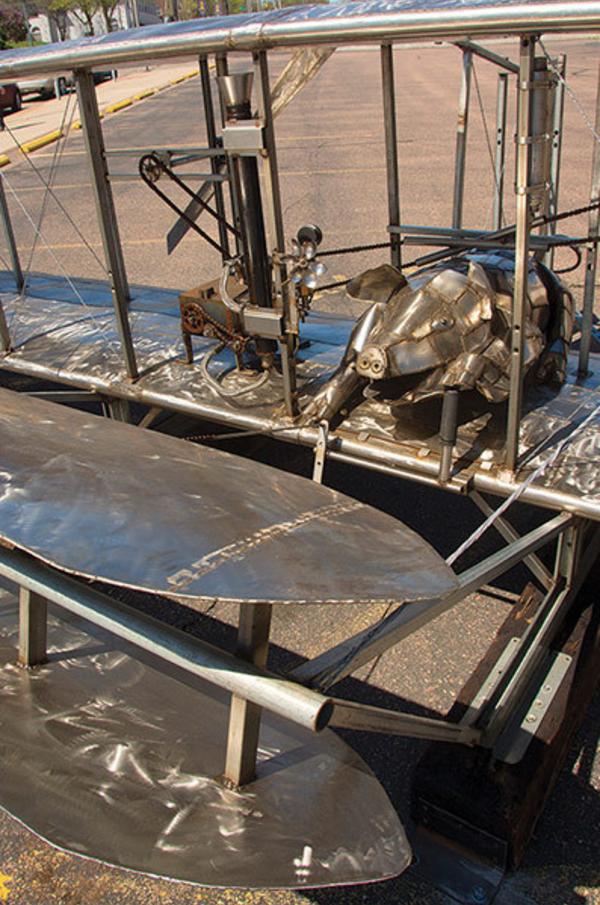 Dale Lewis is from Hastings, Minnesota and won the People's Choice sculpture in 2015 with his steel Trojan Horse piece. He was also featured in the 2017/18 tour with the Slow As You Go sloth sculpture outside Acoustic Café.
Thirty-six new pieces are being introduced to the new Sculpture Tour and will be added to the permanent works of past tours. In the updated tour, people will be able to observe a total of 42 sculptures. These numbers make Sculpture Tour Eau Claire one of the biggest in the nation. Additionally, one-third of the latest sculptures introduced for the new tour are the work of local or regional artists.
The newest additions to Sculpture Tour Eau Claire are bigger and better than ever. Bring your family and friends along to enjoy this display of sculptures created by talented artists!
As you're checking out the newest sculpture installments, make sure you use #CaptureEC to share your photos with us.