Your kids are sure to love fall in Eau Claire!
Fall is nearly upon us. As the leaves start to change color and the temperatures drop, there's a whole new slew of events in Eau Claire for the entire family to enjoy. Here are the top 5 kid-friendly events to check out this fall:
1. International Fall Festival
September 29th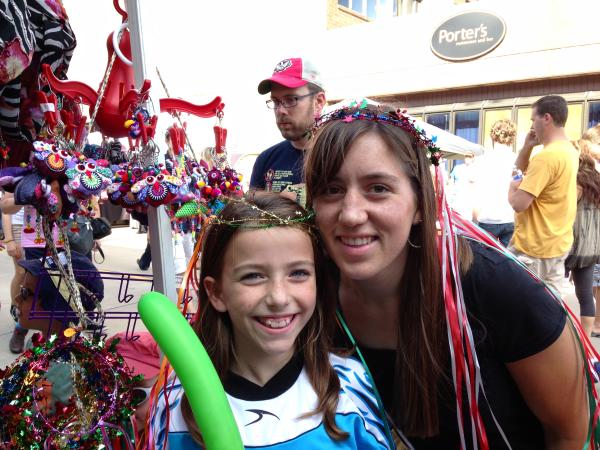 This fall marks the 30th anniversary of the International Fall Festival. Held in downtown Eau Claire, the International Fall Festival is a great way to explore other cultures. There are food trucks, a parade of nations, games, shopping and live entertainment. The event goes all-day and celebrates the rich cultural heritage of West Central Wisconsin. Some of the kid-friendly activities are pony rides, a petting zoo, inflatables, caricature drawings and international entertainment on the Xcel Energy World Stage. 
2. Kids of Steel Triathlon
September 16th
Does your kid have the makings of a triathlete? Then you should enter them in the Eau Claire YMCA's Kids of Steel Triathlon. The event is for kids ages 5-12 years old. Participants will swim in the YMCA pool, run to Owen Park and then bike on the Chippewa River Trail. Age will determine the distances for each phase. The event is open to YMCA and community members. Registration may be done on the YMCA website or in person at the YMCA service desk. All participants will receive a t-shirt and a finisher's medal. Parents are welcome to run alongside their athlete as well. If your kid is up for a challenge, get them registered and then cheer them on the day of the event. 
3. Hogwarts After Dark
September 22nd
Is your kid obsessed with all things Harry Potter? Then you won't want to miss the second annual Hogwarts After Dark at the L E. Philips Memorial Public Library. The event will take place starting at 7:00 P.M. on September 22nd. There will be food and drink inspired by the magical books, a Horcrux scavenger hunt, NEWT-level trivia contest, local artisans in Eau Claire's own version of Diagon Alley, themed crafts and much more. Tickets are $12 in advance and $15 at the door. This event is a fun way to embrace the literary phenomenon.
4. The Science of Bodily Functions: Gross-ology!
October 13th
If your kids are into the more impolite functions of the human body, then you'll want to check out Gross-ology! at the Children's Museum of Eau Claire. You'll learn about the ickier parts and processes of the human body and also how all of it keeps us healthy. Topics covered will include blood biology, digestion junction, a glow-in-the-dark germ demonstration and much more. The event is free with a Children's Museum membership or paid admission to the museum. The event is part of the Wisconsin Science Festival.
5. Downtown Trick-Or-Treating
October 31st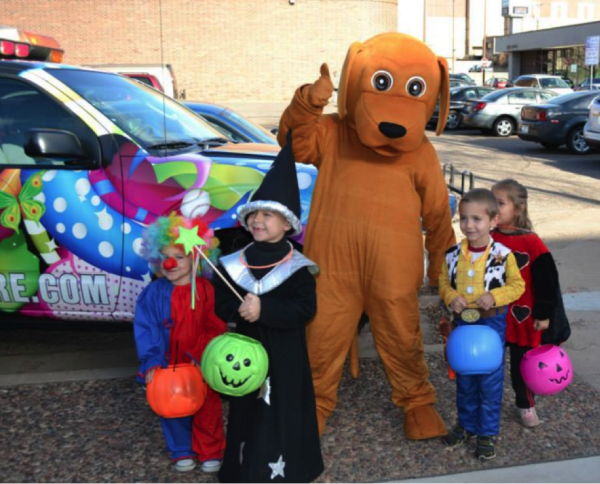 It just isn't a proper fall without Halloween festivities. Every year the businesses of downtown Eau Claire welcome trick-or-treaters and their families. Kids can get tasty treats and parents can do some window-shopping. Businesses participating will be located on Water St., South Barstow, North Barstow and West Grand Ave. The event takes place in the afternoon and is free to attend, so start planning those costumes now!
 This fall, kids can explore other cultures at the International Fall Festival, test their physical might at the Kids of Steel Triathlon, embrace their inner witch/wizard at Hogwarts After Dark, trick-or-treat through downtown Eau Claire and learn about the functions of the human body as part of the Wisconsin Science Festival. There's plenty for kids and their families to enjoy in the Chippewa Valley, so come out to one event or all five.
While your kids are participating in some of these awesome events, don't forget to capture those memories and share them with us using #CaptureEC.