It's the most wonderful time of the year.
The weather outside is indeed frightful in Eau Claire during the winter months, but that doesn't mean you and your family need to put having fun on hold until the snow melts. Here are five family-friendly activities you can enjoy during the wintertime.
1. Snowshoeing at Beaver Creek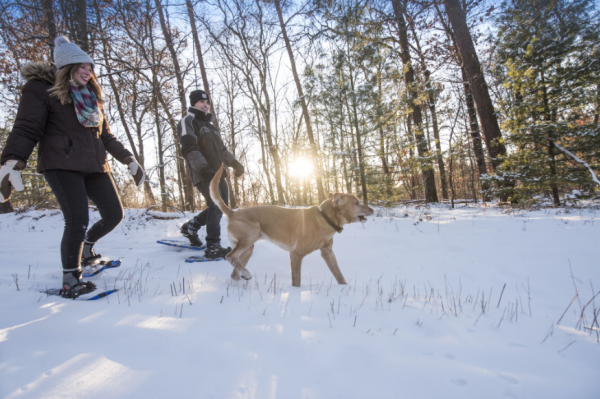 Winter is a great time to get out and enjoy snow packed trails. One of the most beautiful places to do just that is Beaver Creek Reserve. You don't just have to walk it in heavy boots. A great way for the family to enjoy the trails and winter scenery together is to go snowshoeing. Don't have any snowshoes of your own? No problem. You can rent them on site, and the cost isn't too expensive: $6 for adults and $4 for children. There is also a small fee to use the trails: $3 for adults and $1 for children. There is a discounted rate if you're a member of Beaver Creek. Who knows? This may even inspire you to become a member if you're not already. 
2. Hobbs Observatory
Beaver Creek Reserve isn't just a place to take hikes, ski or snowshoe, you can also do some stargazing. The nature reserve is home to Hobbs Observatory. At roughly an hour after sunset, you can partake in public stargazing at the observatory for two hours. Hobbs Observatory features a computer controlled 24-inch Newtonian reflector telescope as well as a Meade LX200 14-inch Schmidt Cassegrain telescope. Take the family out for a night under the stars.
3. Sledding at Pinehurst Park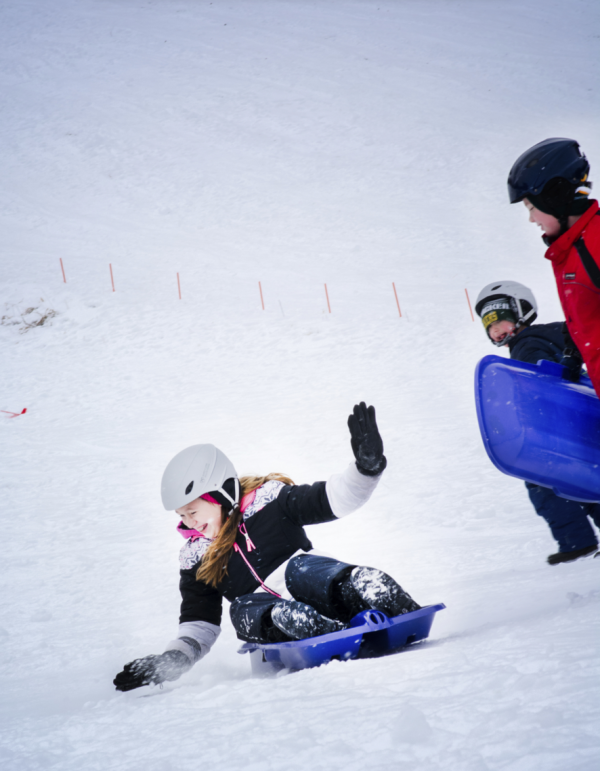 In the spring, summer and fall, Pinehurst Park is one of the premiere local spots for biking, but the fun doesn't end at Pinehurst Park once the snowflakes hit the ground. One classic winter activity to take part in is sledding, and this is one of the best places to do just that. You can go sledding or tubing on the park's hill, and if you're into skiing, snowboarding or ice hockey, Pinehurst has that to enjoy as well. There's something for everyone at this scenic park.
4. Chippewa Valley Museum or Children's Museum of Eau Claire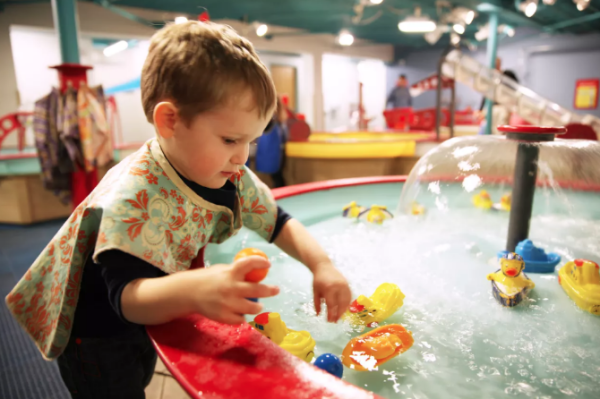 Family time can be fun as well as educational. Eau Claire has a couple of museums that everyone can enjoy. One is the Chippewa Valley Museum located in Carson Park. The museum is a fun way to learn about the history of the area. You can learn about everything from our rich farming history to immigration, and even explore the four-foot high 21 room Kate Atken's Dollhouse. And once you're done with your museum visit, be sure to enjoy ice cream in the Ice Cream Parlor. 
Another museum for the whole family to enjoy is the Children's Museum of Eau Claire. The museum features fun, interactive exhibits and programming that changes pretty regularly. You can learn about the wonders of the universe during the Planetarium Show: Sky Stories. If your kids love arts and crafts, then take them over to the Art Café where they can put on a smock and try some of the latest craft activities, or sit down at the coloring bar to spend the time freely drawing. Kids need to burn off some energy and play games? Then take them to the Exploratorium where they can play with large toys and giant-size games. Be sure to check the museum schedule in advance to see what's in store on any given day.
5. Final Fridays Studio Crawl-Artisan Forge Studios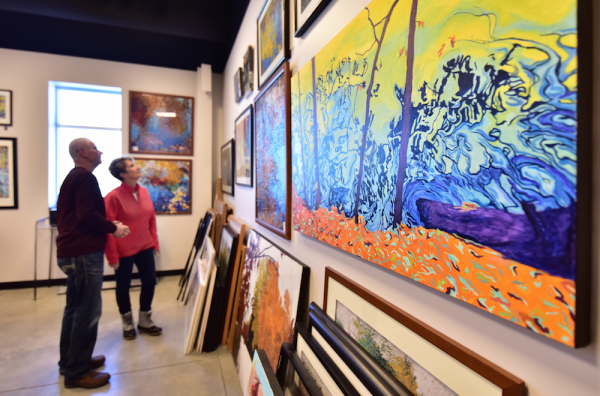 The whole family can also enjoy a cozy indoor adventure at Artisan Forge Studios. The last Friday of every month, Artisan Forge opens up to let the public interact with its 25-onsite artisans. Make sure to stop at Locavore Mobile Kitchen for a good bite to eat while you're there. Admission for the event is free. This event is a great way to see some of the unique artistic talents we have right here in the Chippewa Valley.
There's something for everyone in the Eau Claire area no matter what the season. While you're out having fun, make sure to take pictures and share them with us using #CaptureEC.