Are you looking for an enjoyable dining experience before you head over to the State Theatre for a show? I've got the downtown lowdown on all things delicious. Here are 5 dining experiences that will satisfy your taste buds.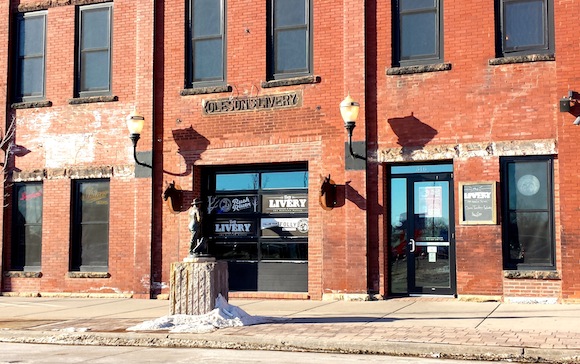 The Livery a.k.a Cowtown Saloon
This locally-owned restaurant opened in 2009 and has become a downtown favorite. The historic building once served as Oleson's Livery from the 1880's to the 1920's. Now it is known for its fun atmosphere, fresh, creative dishes and full bar. Whether you're in the mood for a juicy burger, fresh seafood or some delicious appetizers, The Livery will not let you down. Apart from the main dining area and bar, the Livery offers a game room, outdoor seating with a fire pit and an upstairs dining area, perfect for larger groups. The Livery is a 6-minute walk and 1-minute drive from the State Theatre.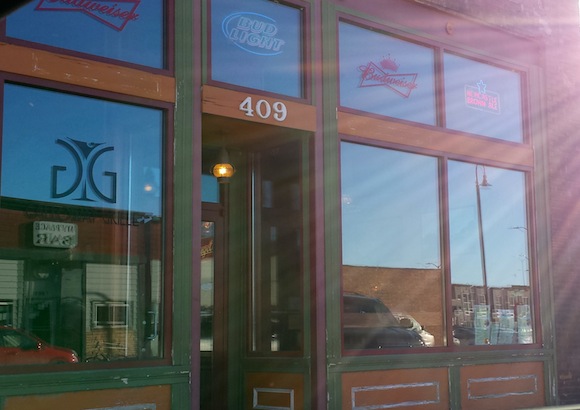 Galloway Grille
Are you in the mood for a great steak and some tap beers? Then head over to the Galloway Grille for a true American dining experience. The Galloway Grille offers several great deals, such as 2-for-1 burgers every Monday from 4pm to 9pm. You can also get an appetizer and steak for two for $25 from 4pm to 10pm on Saturdays. The Grille is a 5-minute walk and 1-minute drive from the State Theatre.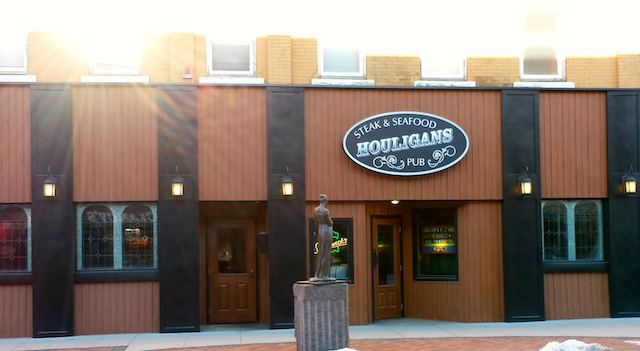 Houligan's Steak and Seafood Pub
Check out this wood-lined pub to enjoy hand cut steaks, fresh seafood and the famous "Candied Garlic Sauce TM", all of which go perfectly with one of their tap beers, martinis or cocktails. Houligan's has been serving the Chippewa Valley since 2002 and is a 5-minute walk and 1-minute drive from the State Theatre.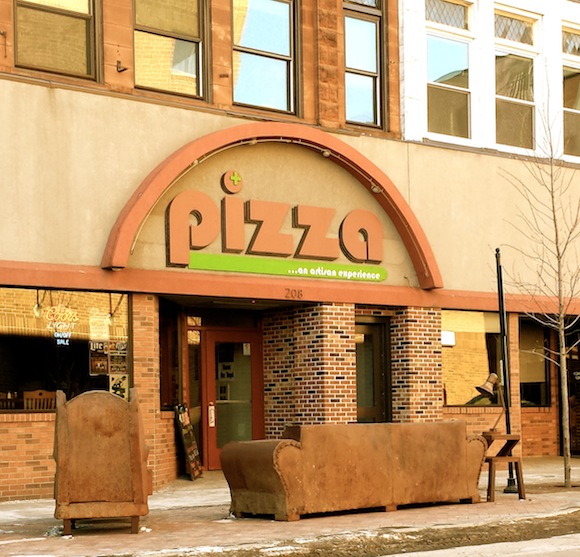 Pizza Plus
Pizza Plus not only serves some of the best pizza in town, but also has a bar with 18 different draft and craft beers, giving you a wide variety of flavors. The Plus is a live entertainment venue bringing you music, comedy and everything in between. And it is just a 2-minute walk from the State Theatre.
Stella Blues
Are you looking for a more upscale dining option? Stella Blues, a Cajun-inspired restaurant, offers a variety of choices including steak, pasta, seafood and vegetarian options. It also has the city's largest selection of martinis, mojitos, and margaritas and has 21 different draft beers. Stella Blues is a 7-minute walk and 1-minute drive from the State Theatre.
Whether you are filling up on pizza or a hearty steak before the show, Eau Claire's downtown dining options will not leave you disappointed. Upcoming shows at the State Theatre can be found on their website.