Show off pictures of yourself enjoying the beautiful winter scenery and Eau Claire's landmarks by taking some winter selfies.
It may be winter but the cold weather doesn't mean you have to stop honing your photography skills. There are a plethora of selfie spots to take winter selfies in Eau Claire. Here are a few to get you started.
1. Phoenix Park Bridge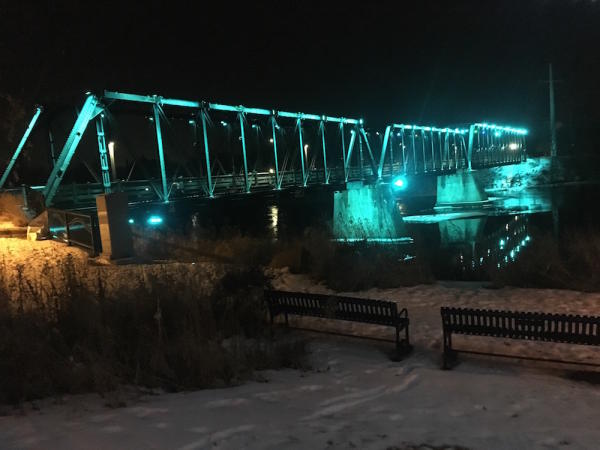 No matter what the season, Phoenix Park is a great place to be. While exploring Phoenix Park, don't miss a great place for a winter selfie: the Phoenix Park Bridge. In the daytime, you can get a selfie of you overlooking the river. And at night, you can up your game a notch and take a picture of yourself with the bridge all lit up. Thanks to a recent renovation, the bridge is lit up by LED lights every night. Don't miss this opportunity to take a photo of yourself and the overhauled bridge lighting.  
2. UWEC Footbridge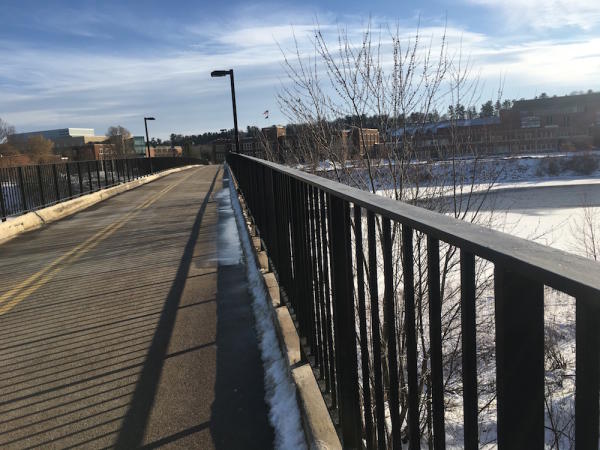 Speaking of bridges, another great winter selfie location is the UW-Eau Claire footbridge. Have you been on Twitter or Instagram and looked up #BridgeFace? If you haven't, you owe it to yourself to do so. The bridge is always a great selfie spot. Students, faculty, and locals take pride in surviving the cold when crossing the landmark. Your Eau Claire winter selfie album won't be complete without your own #BridgeFace picture. So bundle up and head over to campus to join in the proud tradition.
3. Carson Park Train
Carson Park has many wonderful spots you can take winter selfies, including Half Moon Lake. But if you want a uniquely Eau Claire picture, take a selfie in front of the Carson Park train. The train may not run in the summer, but it's still a great sight in the winter months. It's a 1/4 size working railroad featuring coal-fired steam locomotives, a diesel locomotive, wooden 1880 style passenger coaches, and the oldest interlocking tower in the state.  Put on your best winter gear and grab some hot chocolate or tea to take a selfie at this iconic location.
4. Baroque Sculpture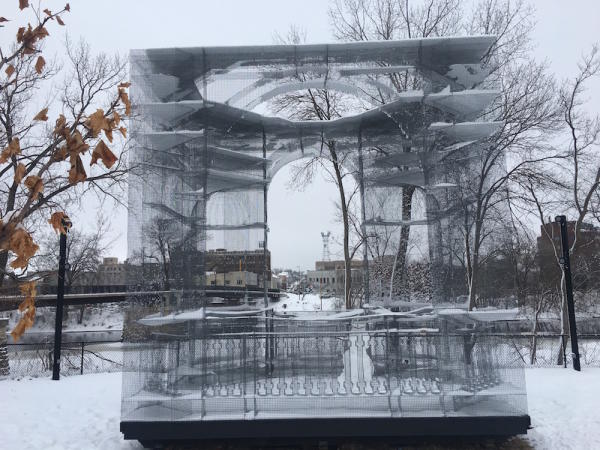 Another winter selfie spot not to be missed is the Baroque sculpture. Now located between First Avenue and the Chippewa River, this unique piece was donated to the city of Eau Claire after making its debut during the 2016 Eaux Claires Festival. The sculpture is 16 feet high and consists of fine wire mesh that features a hollowed out area in the middle resembling a pipe organ. At its new location, you can even get a selfie with the scenic Chippewa River in the background.
5. Banbury Place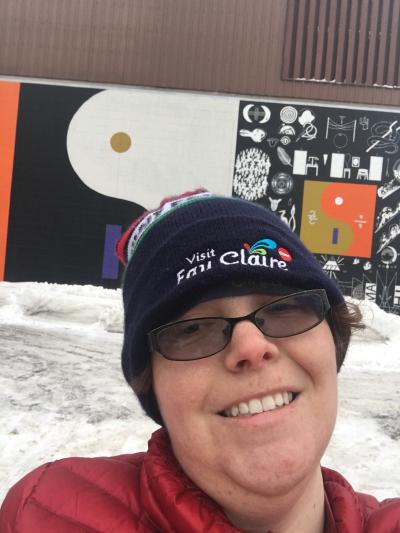 To round out your winter selfie album, stop over at Banbury Place. While there, you can take a picture of yourself in front of the former Uniroyal Factory. For a selfie that screams Eau Claire, stop over by Building 19. There you will find the River Garbage Swan. The sculpture stands nearly 30 feet tall and is a testament to unique ways of recycling. It was made out of junk found in the Mississippi River. The sculpture proves one man's trash is another man's treasure. The Garbage Swan is one of Eau Claire's most unique art pieces.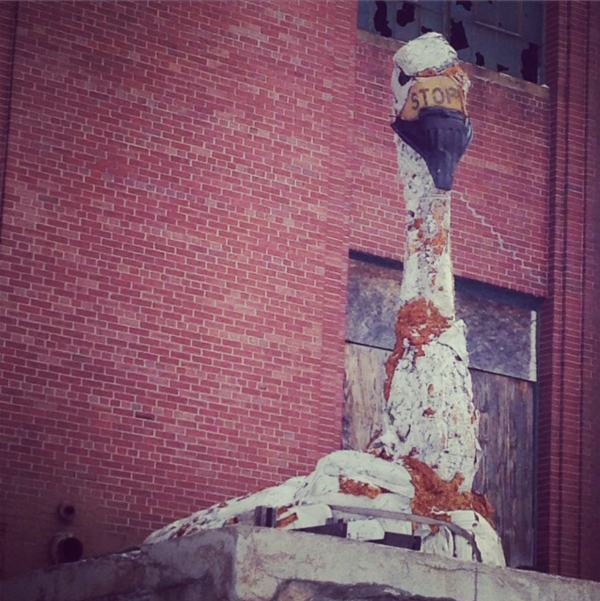 Image credit: IG @shleenytodd
There are bridges, art pieces made out of recycled garbage, trains, and everything in between to take great winter selfies in front of in Eau Claire. So take some pictures of yourself enjoying winter in the city and show them off. Don't forget to use #CaptureEC to share with us, too!