Light Up Eau Claire is the perfect name for our New Year's Eve celebration. Why? Because Eau Claire seriously gets LIT.
Parades, music events, fireworks and more – downtown Eau Claire becomes a big party that offers something for everyone. I hope you didn't miss out on this year's action. But, if you did, let us recap the best moments of this amazing day for you. 
1. Free Movies at Micon Downtown Cinema
A free movie viewing to kick off the New Years festivities? Yes, please! Micon Downtown Cinema kicked off the New Year fun by offering free showings of Lego Star Wars: The Yoda Chronicles all throughout the afternoon. A fun activity for the family on the bitterly cold day, this event was a hit and sold out. 
2. BMO Harris Bank's New Year's Eve Gala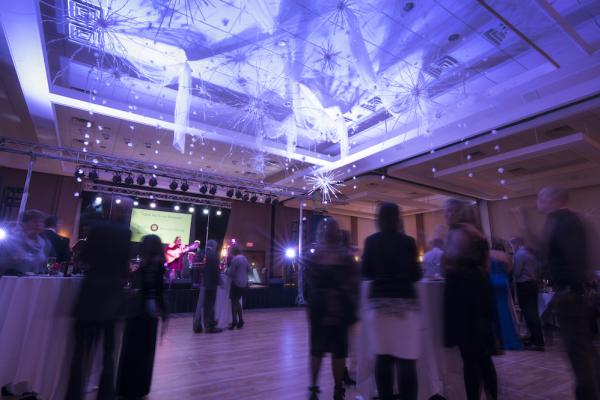 If you think big, elegant parties only exist in the big cities, you haven't attended the New Year's Eve Gala here at The Lismore Hotel. Many folks celebrated at the gala this year, decked out in fancy gowns and suits. Between drinks, a dinner buffet, and dancing, a good time was had by all. Keeping the energy and fun going all night, Bella Diva entertained and rocked the stage for guests.   
3. Live Music at Downtown Venues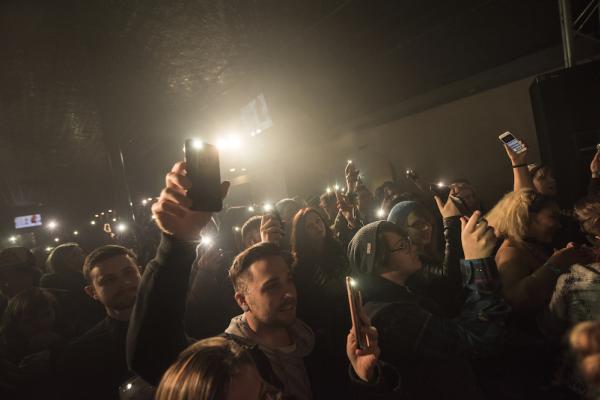 True to our Eau Claire culture, there was no shortage of live music to ring in the New Year. Hosted at downtown venues such as The Plus and Dive, the night was hopping with great music. With just one wristband to get into all participating venues, it was a no-brainer for a good time.  
4. Xcel Energy's Lismore Lantern Parade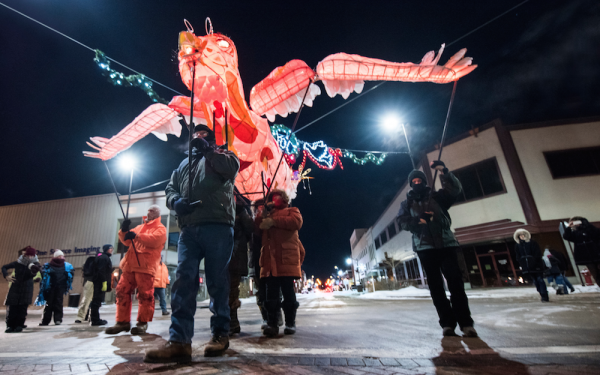 Like true Wisconsinites, we did not let negative temperatures stop us from getting outside for this fun event. The Lismore Lantern Parade lit up downtown, showcasing the creative lantern creations fashioned by Eau Claire residents. Whether made at home, or by attending a lantern-making workshop, they were works of art. And thanks to creator Pam Rindo, we even had a giant, commissioned lantern floating over the streets this year – Lumiere Claire. It was magnificent. Start brainstorming for your lantern creation for this next year.
5. Midnight Fireworks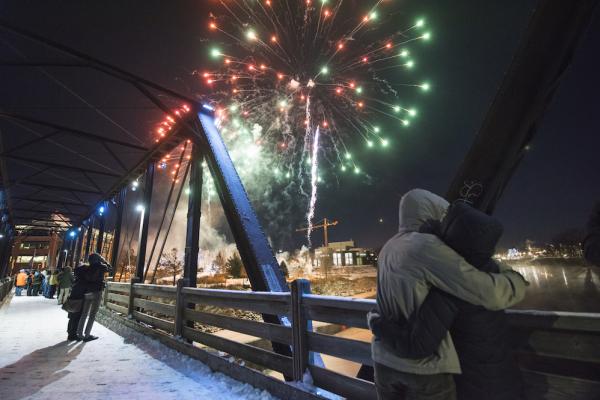 The grand finale. Sponsored by Festival Foods, downtown Eau Claire was lit with an awesome fireworks show at midnight. This eight-minute show was pure joy. It's like all of the happy feels of July 4th, but colder. Whether viewed from the ground or the rooftop, the show did not disappoint. 
These moments only scratch the surface of Light Up Eau Claire. It is such a fun time to ring in the New Year, no matter if it's 30°F or -20°F! Expect Light Up Eau Claire 2019 to be just as amazing  - mark your calendars now!