If you find yourself only having 48 hours to stay in Eau Claire, we have quite the list of things for you to do.
Eau Claire and the surrounding area has everything you need to enjoy a relaxing and affordable mini-vacation in a cozy city, whether you're with your family or your closest friends. Follow Visit Eau Claire's recommended itinerary with plenty of activities and places to explore. 
Day One
Grab Breakfast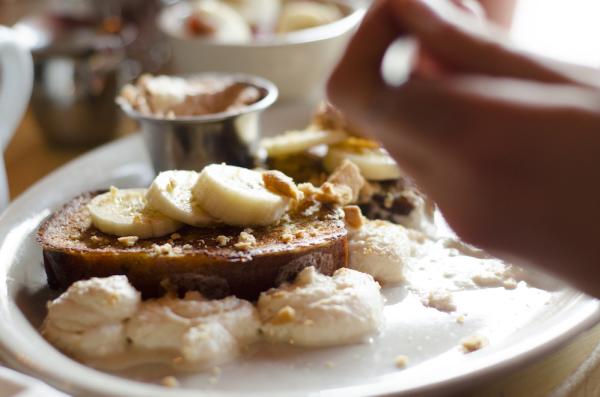 1. The Nucleus: A bistro-style restaurant with big front windows downtown
2. The Lakely: A little "farm-focused" classy place with fresh breakfast and brunch choices
3. French Press: A quaint and bright café with many choices for homemade food and sweets 
4. Altoona Family Restaurant: A small-town restaurant with friendly staff and all your favorite breakfast classics served all day
Head Outside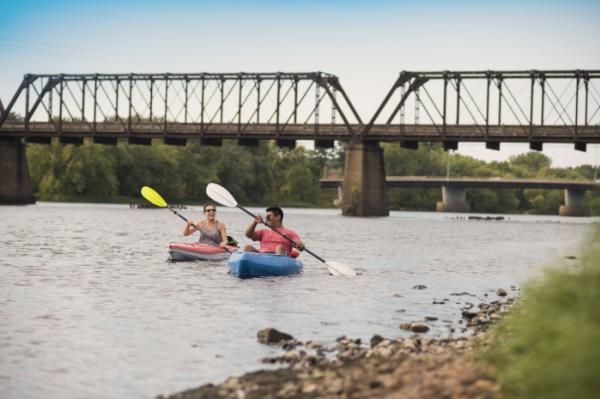 5. Bike on the Chippewa River Trail or at Northwest Park but grab rentals beforehand at Riverside Bike & Skate on Water Street
6. Kayak or tube on the Chippewa River – you can enter the river with your tubes at Phoenix Park
7. Hike and see Big Falls which has two entrances – one in Eau Claire and one in Fall Creek
8. Play disc golf at Mt. Simon Park, located on the north side of town near the Chippewa River
9. Let the dog run around off the leash at the dog park, at the intersection of Gateway Drive and House Road
10. Fish in the river or at Half Moon Lake when in season
Shopping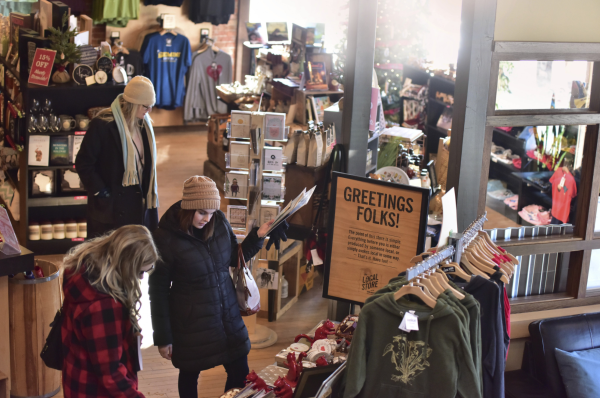 11. The Local Store for products made by locals themselves
12. Red's Mercantile has everything from jewelry to home and office goods to items for babies. The owner of the store is known for supporting female business owners
13. Just Local Food Cooperative sells food that is locally grown, and the store operates with the environment in mind
14. Eclectica on Grand to find "antiques, jewelry, and worldly treasures."
Dinner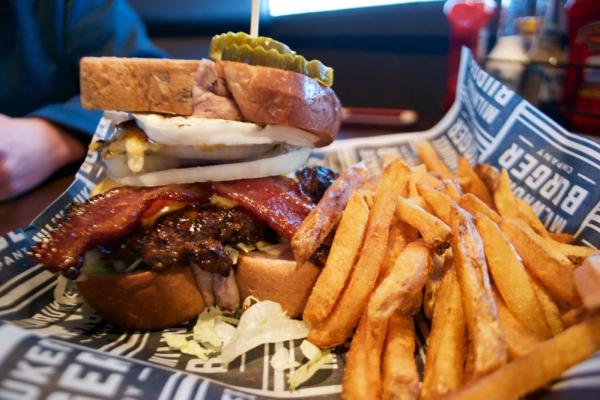 15. Milwaukee Burger Company, where the huge cheese curds are famous and the TVs are always broadcasting sports games
16. Monk's Bar & Grill provides a view of a lake and lots of space for your family and friends. They also have a Friday night fish fry
17. Mogie's Pub & Restaurant offers locally brewed beer (from right in town!) and famous burgers and vegetarian-friendly food on the menu in a fun-loving atmosphere that also has outdoor seating
18. Bug Eyed Betty's was voted Best Of The Chippewa Valley in 2016 and has a variety of comfort foods to choose from and includes patio seating
Grab a Drink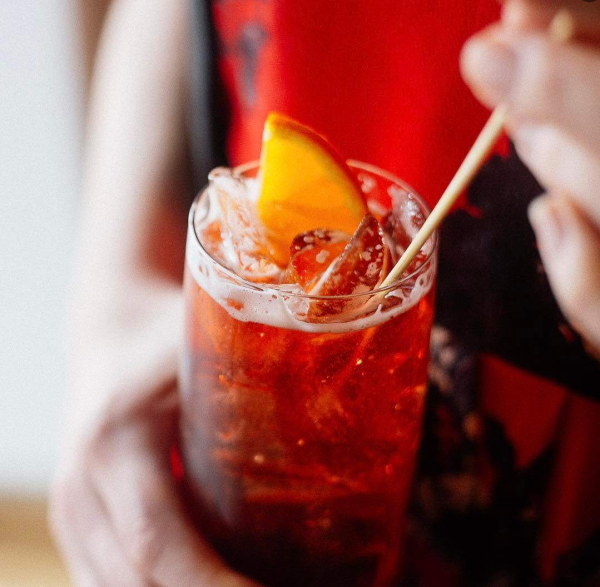 EC Insider Tip: The following are all winners of the Volume One Best Of The Chippewa Valley Reader Poll
19. The Joynt is quiet enough to enjoy conversation with your favorite people or meet a few friendly strangers
20. Dive attributes its name to the fact that it used to be a pool; come for a classy drink with rooftop seating above the new Lismore hotel 
21. The Lakely, a part of the Oxbow Hotel, features live local talent and jazz sessions
22. Stella Blue's is known for a drink menu that's always offering something different
23. Infinity Beverages Winery & Distillery has a Tasting Lounge and occasionally offers samples of drinks in progress. They also have BOGO glass of wine on Thursdays and live music on Friday nights
Stay the Night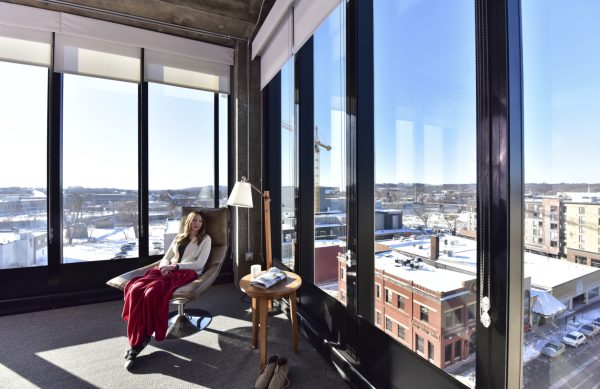 24. The Lismore Hotel, ranked #1 of 25 hotels in Eau Claire by Trip Advisor, this DoubleTree by Hilton Hotel was built in downtown Eau Claire in 2016
25. Oxbow, a "boutique" hotel, sits on historic property near the Chippewa Trail and opened in 2016 as well; home to the culturally-rich restaurant and bar, The Lakely
26. Metropolis, "where the fun never stops," is connected to a waterpark and arcade center
Day Two
Order Coffee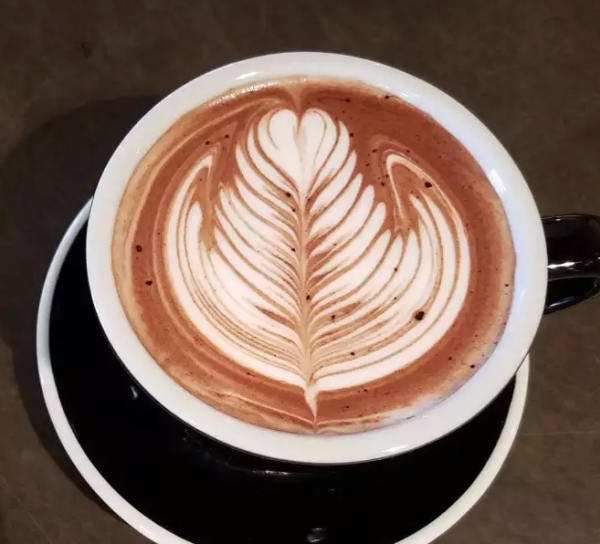 27. Soul Brewed Coffee has a unique story behind their artful coffee
28. Racy D'lene's Coffee Lounge, connected to The Nucleus Café, is filled with vintage décor and furniture
29. ECDC, which stands for Eau Claire Downtown Coffee, is attached to the Lismore Hotel and offers a modern atmosphere with a fireplace and large windows
30. The Goat Coffee House is a quaint downtown coffee shop that serves fair trade coffee and features an artist every month
31. Acoustic Café is a local favorite with a variety of cozy seating options and plenty of coffee to choose from  
Family Activities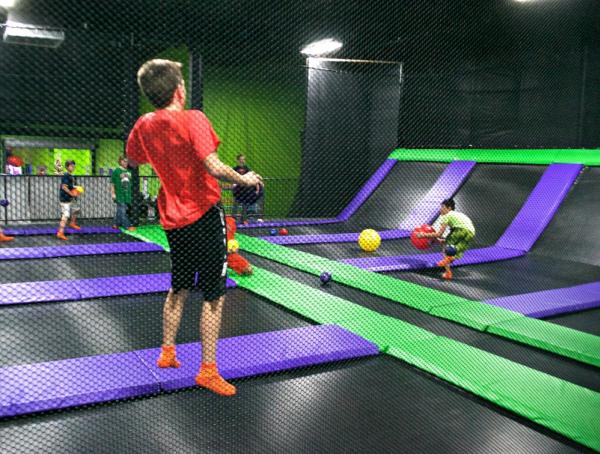 32. Action City and Chaos Waterpark is a great place to bring kids or have some kid-like fun; Action City has arcade games, bumper cars, a batting cage, laser tag, a trampoline park, and other fun activities while Chaos is an indoor waterpark with plenty of rides to choose from
33. Beaver Creek Reserve is located on Co Rd K in Fall Creek and has hiking trails as well as rentals available for snow activities
34. Irvine Park & Zoo in Chippewa Falls is fun for all ages
35. Micon Downtown Cinema sells low-priced tickets usually shows around four different films. 
Lunch and Dinner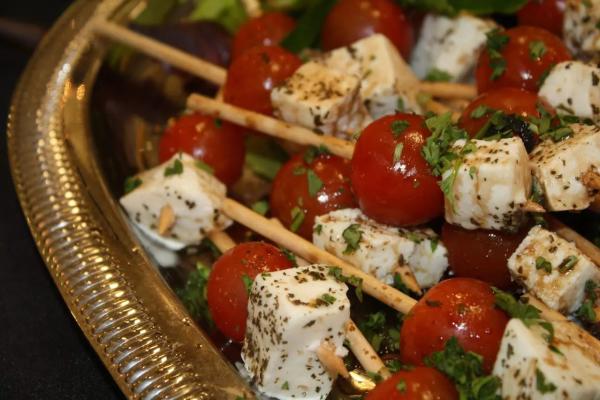 36. Owen Park for a riverside picnic
37. Mahli Tai for international food
38. Draganetti's for Italian dishes
39. Azul Tequila for an authentic Mexican meal
40. The Classic Garage for classic American chow
Last But Not Least
41. Top off your mini-vacation with a stroll around downtown Eau Claire. You'll be pleased with the window shopping opportunities and view of the Chippewa River from Phoenix Park.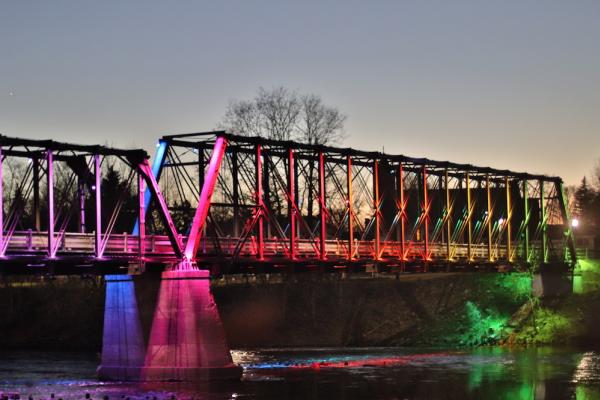 The next time you are visiting Eau Claire, please share your images with us by using #CaptureEC on Instagram and Facebook.