In search for the perfect Eau Claire coffee shop? 
Traveling to the area for business, need a break from the office or working from home and in search of a place to meet clients? Eau Claire has many fantastic coffee shops that provide space, sustenance and, of course, plenty of caffeine to fuel the work day.
Eau Claire Downtown Coffee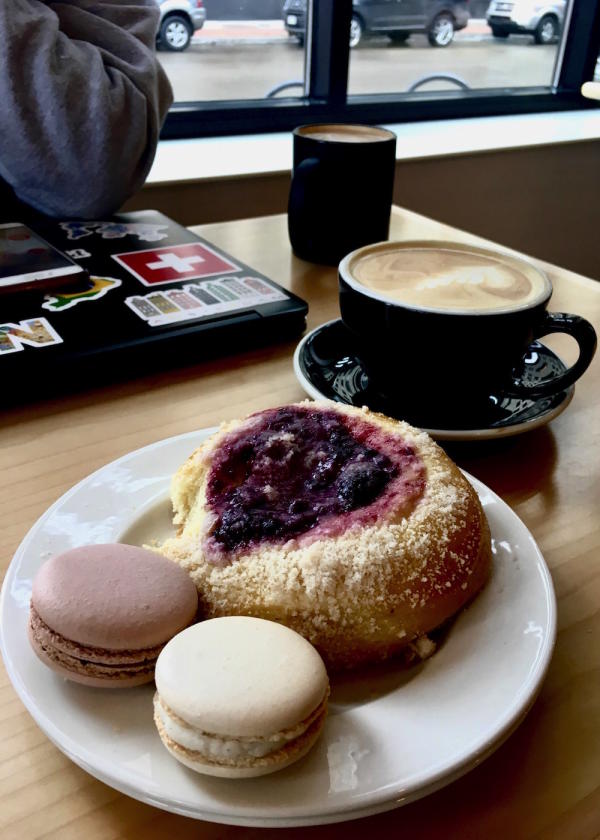 Located in the Lismore Hotel in downtown Eau Claire, ECDC offers hot and cold coffee drinks, tea and smoothies made by friendly and knowledgeable baristas. You'll find homemade pastries, including colorful macaron cookies and if you're working over breakfast or lunch, there are several made-to-order and grab and go sandwich and salad choices.
The atmosphere is sleek yet cozy. The décor features wood and concrete with tables and chairs to accommodate single patrons or groups. A chair next to the fireplace is always a great spot and the space is full of natural light thanks to the large windows looking out onto downtown Eau Claire.
Wi-Fi is available to hotel and ECDC patrons, and the location is perfect to access all that downtown Eau Claire has to offer.
The Goat Coffee House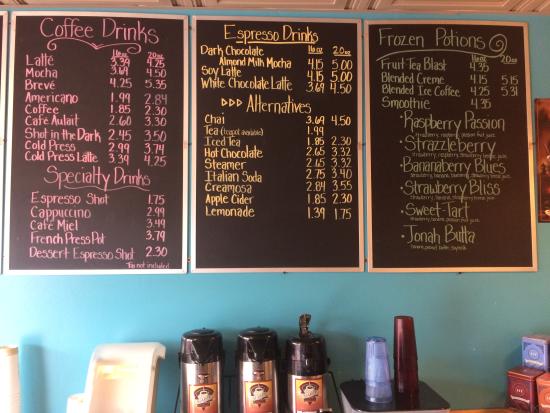 The Goat Coffee House is conveniently located on Water Street near the lower campus of the UW-Eau Claire. A favorite of UW-Eau Claire students and full-time residents, The Goat offers up a full menu of coffee, tea and blended drinks, including the popular Dark Chocolate Almond Milk Mocha (try it iced). If mealtime occurs during work time, there are a variety of pastries and breakfast and lunch sandwiches to choose from.
Need space and snacks for a large group? Email them about reserving their conference room and ordering scones and pastries by the dozen.
A warm and welcoming space, The Goat also features works from a different local artist each month. Wi-Fi and plenty of outlets for electronics are available.
Acoustic Cafe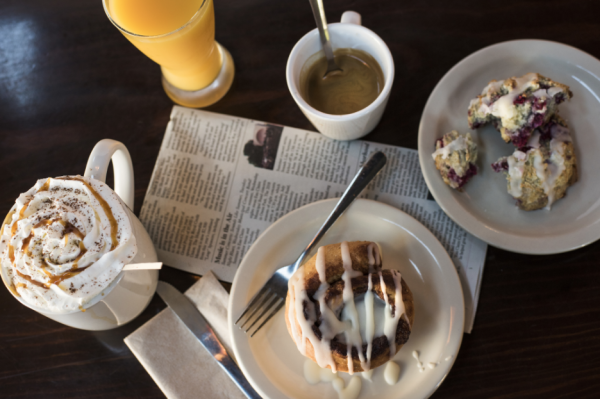 On Barstow Street in downtown Eau Claire,  Acoustic Cafe has been a local favorite for more than twenty-five years. With tables for groups and booths for more privacy, Acoustic is perfect for conducting interviews or brainstorming sessions. Live music on the weekends and local art on the walls will inspire creativity. For lunch and dinner, some of the most popular sandwiches in Eau Claire are served at Acoustic, try one of their homemade soups on the side.
Shift Cyclery and Coffee Bar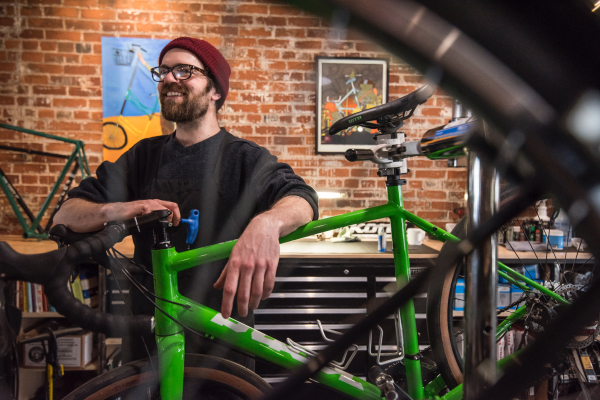 If you're looking for a cool and hip spot to get some work done, Shift will be your place. With their delicious nitro brew, supply of pastries and even some live music every once in a while, you'll never want to leave. Bonus: if you need a bike repair, this double-service shop can help you out with that as well. 
Now that you know a few of the best coffee shops in town to meet your working needs; schedule those meetings, grab your laptop, set up at your favorite table with your favorite drink and get to work. Don't forget to snap a pic of your Instagram-able coffee and share it with us using #CaptureEC.