It's fair to say that the Chippewa Valley's culinary scene is booming, with classy new eateries coming at diners faster than blue-plate specials at a short-order restaurant. And while the new places are always worth checking out, when you're making dinner plans don't forget about the many classic restaurants that, year in and year out, have been serving up delicious food and stylish atmospheres to Eau Claire diners.
MONA LISA'S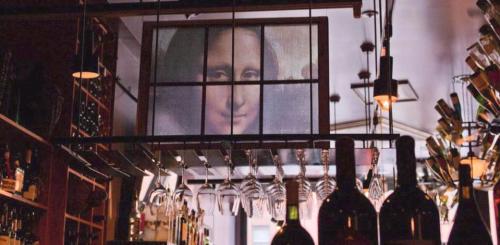 For more than 20 years, Mona Lisa's has been offering a sophisticated and ever-changing Mediterranean-inspired menu in an historic, stylish space at 428 Water St., amid the buzz of downtown's student district. Mona's menu is filled with exquisite seafood, house-made pasta, thin-crust pizzas, and locally raised meats butchered in-house. Frequently ranked as the No. 1 restaurant in town – as well as the Chippewa Valley's top restaurant for upscale dining – in Volume One magazine's annual reader poll, Mona's is also known for having the best wine selection in the region … and the cocktails are amazing, too!
JOHNNY'S ITALIAN STEAKHOUSE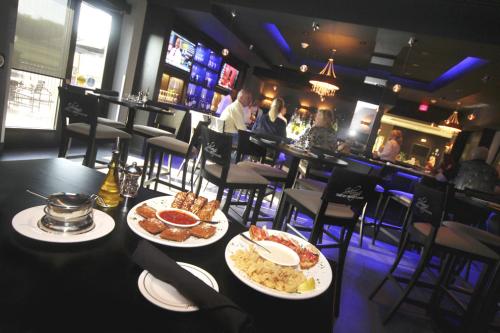 Located inside the Holiday Inn and Suites (4751 Owen Ayres Court) on the city's south side, Johnny's is a swanky throwback to an earlier time – you half expect to see Frank, Dino, and Sammy trading witticisms over cocktails while diners feast on pasta, steak, and other specialties. Whether you're belly up to the blue-light- bathed bar or ensconced in cozy booth, your experience will be a step above a typical night out. And the food, well, it'll make you want to kiss your fingertips, Italian chef style. If fare like the 22-ounce porterhouse, Chanel No. 5 pasta (Marilyn's favorite, the menu notes), or the cedar-plank cooked salmon sound enticing, your hunger with be sated at Johnny's.
HOULIGAN'S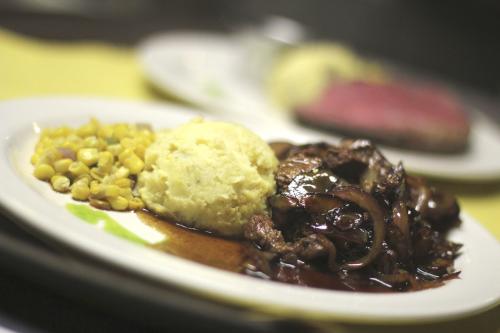 Don't let the tough-guy name fool you: With its rich wood floors and stained glass, Houligan's Steak & Seafood Pub (415 S. Barstow St.) is one of downtown Eau Claire classiest establishments and is annually rated one of the best steakhouses in the Valley. Houligan's is known for its candied garlic sauce, which you can get on your New York strip, on USDA choice medallions, or even in a jar to take home! Seafood entrees include mouthwatering options like honey Dijon shrimp and horseradish crusted salmon. For a more relaxed atmosphere, get a table in the pub and enjoy a sandwich with a pint of one of their 17 specialty beers on tap – or save room for a classic after-dinner ice cream drink like a Grasshopper or a Pink Squirrel.
STELLA BLUES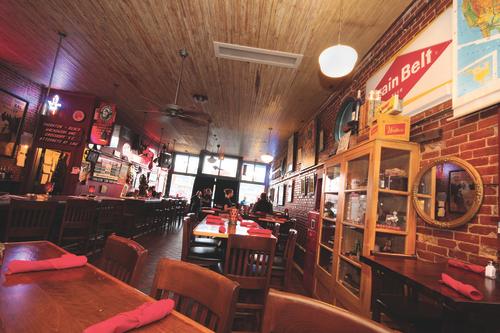 Like its older sister, Mona Lisa's, Stella Blues is the brainchild of Eau Claire restaurateur Lisa Aspenson. Think of Stella's as Mona's younger, spicier sister. The atmosphere at Stella's, 306 E. Madison St., is casual and funky, and the décor is eclectic to say the least (keep an eye out for the historic local paraphernalia and the dangling crocodile). The menu is Cajun-inspired, which means you'll find authentic dishes like jambalaya, gumbo, or crawfish etoufee competing for space on the menu with steaks and pasta (check out the Texas heat mac and cheese for a spicy twist on a classic). And Stella's is worth visiting for the drink menu alone: In addition to 21 non-domestic taps, there are more than 100 martinis, margaritas, and other specialty cocktails to choose from. That's a lot of date nights!