You've heard the saying "A family that plays together, stays together". Well the same can be said about your staff! A staff that takes the time to relax together ends up being more successful and productive.
While you may not be able to give every employee at your business extra vacation time, you can give them a mental break and a play day, to refresh their bodies and minds.
At The Eau Claire Sport Warehouse, playing is what they do best.
The Eau Claire Sport Warehouse specializes in hosting business meetings and events. With team building and leadership challenges, along with sports-themed games, this facility offers the perfect chance for your staff to unwind mentally and physically.
Your staff deserves a play day!! Here are three reasons why you should host a business play day at The Eau Claire Sport Warehouse:
1. "Build your game"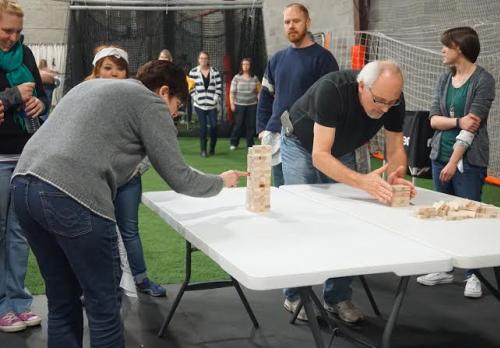 Use this opportunity to build your team's mental game! Creativity and productivity increase after some time off. Giving your team a mental break to engage in some physical activity could give them just the break they crave (and most likely need!).
2. Become "Warehouse Strong"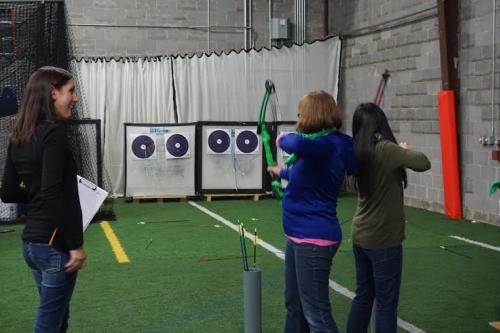 Strengthen your team's cohesion! Team bonding activities will have your staff members working and playing together and leave them feeling more unified at the end of their play day.
3. "Work hard, play hard"

Everyone needs a break. Take this time to socialize with your co-workers outside of your work space. You will find that after a little play, your team will be refreshed and ready to come back to work. They will have new respect for and deeper relationships with their co-workers, making the office a friendlier, more productive environment!
So what are you waiting for? Plan your staff's play day now!