Hey there, Eau Claireians! 
If you're like me and you tire out easily during workouts (forgive me for the horrible pun), then bike riding is the perfect way to stay active while exploring Eau Claire and having fun (and most importantly, it doesn't feel like you're working out!)

Below is a brief overview of three bike trails in Eau Claire. Who knows—maybe you'll learn about a trail you didn't know existed! 
Lowes Creek County Park Mountain Bike Trail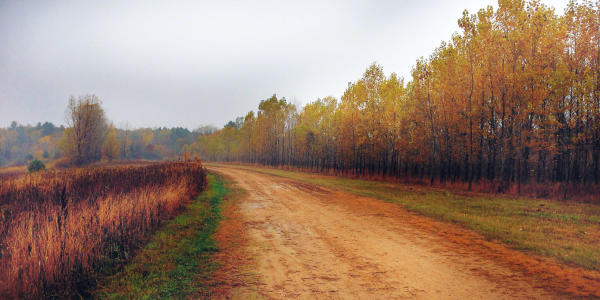 Lowes Creek County Park Mountain Bike Trail is without a doubt the most popular trail among cyclists in the Chippewa Valley. It's a 250-acre park and it features various trails for all kinds of riders. To be specific, it features 6 miles of double track and 13 challenging miles of single-track trails created by the Chippewa Off Road Bike Association (CORBA).  Not only does Lowes Creek offer bike trails, but it also features Parcourse workout stations, a trout stream, cross-country ski hills and a picnic shelter. 
EC Insider Tip: Helmets are highly encouraged at this park, and yes, you do need a parking pass. 

If you want more information, the office for Lowes Creek County Park Mountain Bike Trail is located at 227 1st St W A in Altoona.  Otherwise, you can find detailed maps of this amazing bike trail at the park itself!  The west entrance to the bike trail is at 5238 Lowes Creek Road, and the east entrance is at 5530 Fairview Drive, Eau Claire. 
Old Abe State Trail
Old Abe Trail is 20 miles long, and it connects Brunet Island State Park in Cornell and Lake Wissota State Park. This trail winds through forestland and follows the shoreline of the river. In addition, it features a copious amount of wildlife and historical sites along the way—you're sure to love every moment biking down it! Fun fact: Old Abe State Trail is actually part of the Chippewa Valley Trail System. When it is complete, this system will include 80 miles of trail from Cornell through Chippewa Falls and Eau Claire to Durand and Menomonie. The other two trails in the Chippewa Valley Trail System are the Red Cedar and Chippewa River state trails. All three trails are relatively flat, so they're perfect for family bike rides. 

EC Insider Tip: All bicyclists who are 16+ need a state trail pass while using Old Abe State Trail and Red Cedar State Trail.  However, you do not need a state trail pass for the Eau Claire city trail or the Pepin County/Durand section.  You can pick up a pass at the property. 
Putnam Park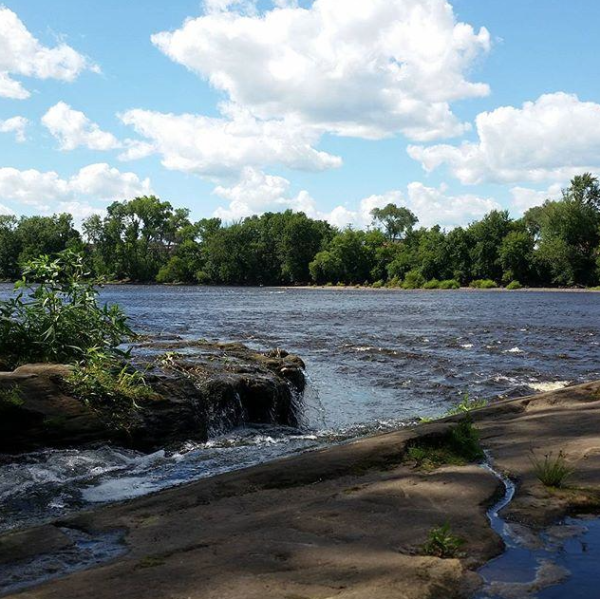 Finally, if you were lucky enough to attend UW-Eau Claire, then you know that there is something special about Putnam Park. This gorgeous 230-acre area is owned by UWEC, and about half of it is considered a Wisconsin State Natural Area. With that said, Putnam Rock is essentially one of the most romantic spots in Eau Claire, and it features a beautiful bike trail.  Whether you choose to walk it with a friend or bike it individually, you'll love this trail! 
Putnam Park is located at 105 Garfield Avenue in Eau Claire; so, while you're out for a bike ride, stop by Eau Claire Bike and Sport on Water Street! This spot is a great place to pick up some cool gear for your bike, replace that chain that's getting rusty, or buy a new bike altogether!  Plus, Eau Claire Bike and Sport is right next to Racy's (i.e. one of EC's favorite date spots), so you can quench your thirst with a Zombie while you're at it!
Other Trails
Of course, this doesn't even begin to cover all of the bike trails in the Chippewa Valley.  Some other fun trails you could (and should) explore include the following: Pinehurst Park, Red Cedar State Trail, the Buffalo River State Trail, Hoffman Hills, Rod & Gun Park, the Stage Coach Bicycle Route, the Chippewa River Trail, and the Eau Claire High Bridge. 
If you're feeling up to it, why not go for a bike ride today? Take a picture, and make sure you share it with us by using #CaptureEC.

What is your favorite bike trail in Eau Claire?  Let us know in the comments section!