Eau Claire has so much to offer that it makes narrowing it down challenging to do.
If you're coming here for just 24 hours, what can you not afford to miss? Here are a few suggestions.
Breakfast: The Nucleus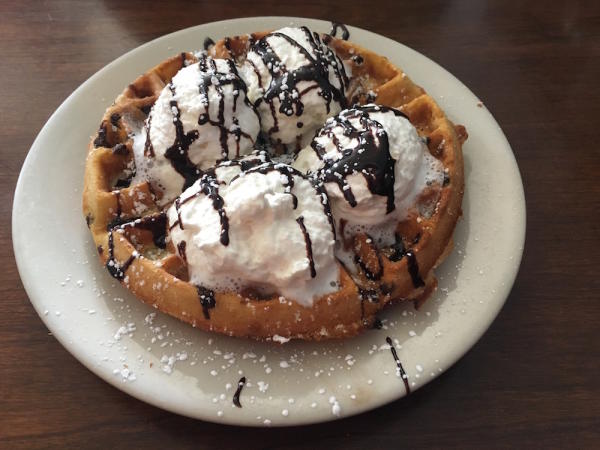 A great place to kick off your 24-hour adventure in Eau Claire is by soaking in the historic Water St. district. Before you head out to check out all the shops, such as Avalon Floral and Trucker's Union, have breakfast at The Nucleus. Though there are so many great food options, I recommend the Belgian waffle with chocolate chips. You also can't go wrong with the stuffed French toast. 
After a hearty breakfast, feel free to stop at Racy's, the coffee shop attached to The Nucleus, for a cup of coffee for the road.
Mount Simon Park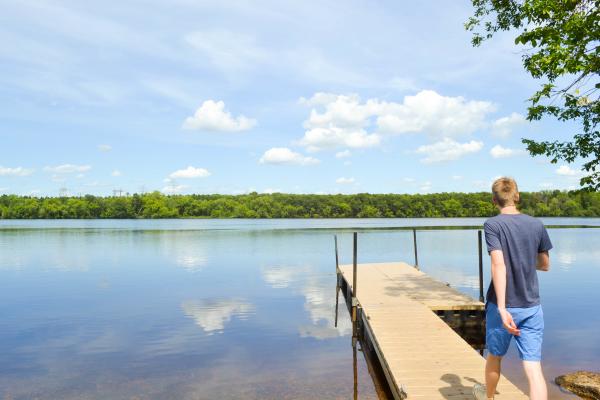 Eau Claire has many great parks. One of them is Mount Simon. The 49-acre park on Dells Pond has much to offer. There are sand volleyball courts, a nine-hole Frisbee golf course, a boat landing/dock, as well as great views of the Chippewa River. Don't be surprised if you end up spending a lot of time there. Mount Simon is a great place to relax and explore. And don't miss the view from the Top of the World. It's one of the highest points in Eau Claire. If you take one picture of your Eau Claire visit, make it that amazing view.
Downtown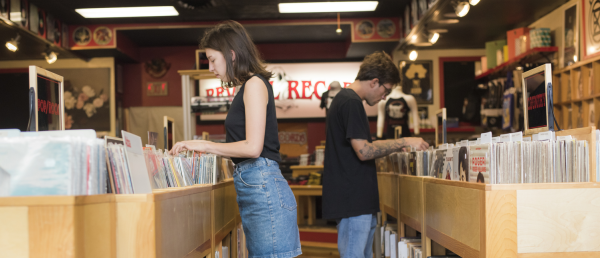 No visit to Eau Claire is complete without visiting the historic downtown area. It's seen revitalization in recent years. With the Confluence Project, you can expect that trend to continue.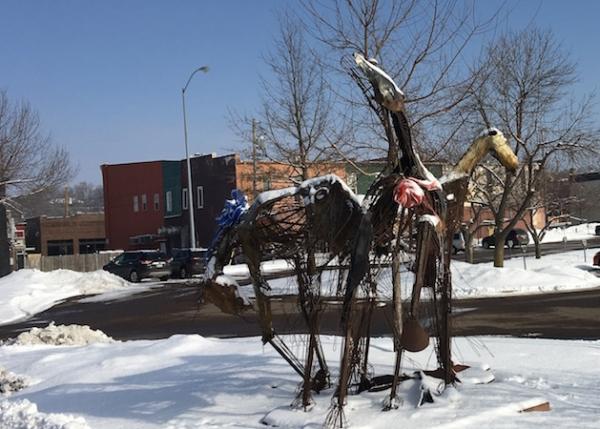 If you want unique art crafted by local artists, check out Tangled Up In Hue. For a blast from the past, pop into Revival Records to explore their unique vinyl offerings. As you walk through the downtown area, you'll also see the creations from the Sculpture Tour, a unique event that brings great art pieces to the area. And don't miss an opportunity to catch some live music. Acoustic Café, The Plus, and Lakely have live acts regularly. And if your 24-hour visit in Eau Claire falls on a Friday night, check out the Wigwam Tavern, a hidden Eau Claire gem. Friday nights at 9:00 p.m. there is karaoke.
Phoenix/Carson Park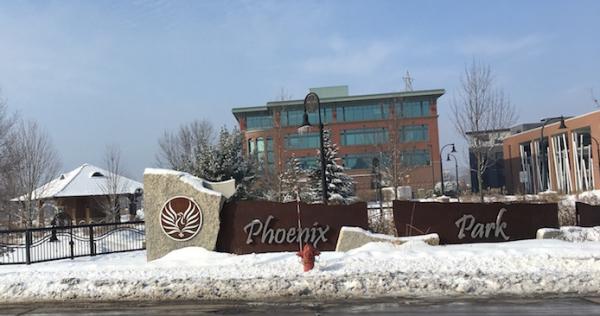 After you have explored downtown Eau Claire, take a stroll through Phoenix Park. Walk across the footbridge and then catch the Chippewa River Trail. As you follow it, you'll eventually make your way to Carson Park. Carson Park has beautiful views and unique activities. If you're here in the summer, take in an Eau Claire Express baseball game. And be sure to check out the Carson Park Train as well as the Chippewa Valley Museum. 
EC Insider Tip: if you end your night at Phoenix Park, you can see the bridge changing colors. LED lights were installed in 2017 to make the view at night a must-see.
The Joynt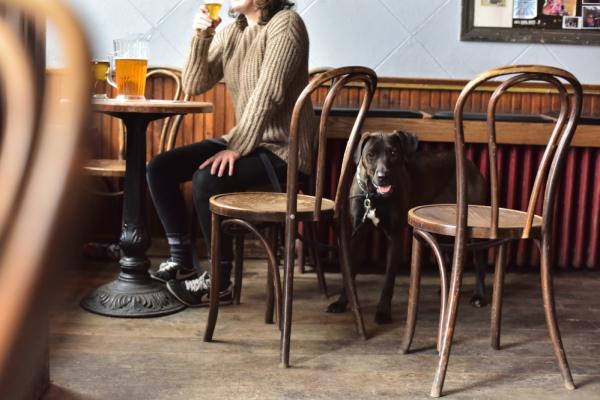 While Eau Claire has many great watering holes, one of them is an institution. That would be The Joynt. End your 24-hours in Eau Claire by having a cold one at this bar on Water St. that has become a local favorite. But The Joynt isn't just for enjoying a good pitcher of beer. You can also play darts, pinball, and shoot pool. And the walls are decorated with pictures of musicians that have played there. You can even see art by Robert Crum, historical beer cans, and the famous sign that says, "no light beer." The Joynt has a cozy atmosphere; great drinks and is a great place to mingle with the locals.
Whether you're looking for beautiful parks to explore, to do some great window shopping while getting some great local souvenirs, or to enjoy some great live music, Eau Claire has something to offer you, even if you're only here for 24 hours. Don't forget to use #CaptureEC to let us in on all your fun.