1, 2, 3 Beeps You're Out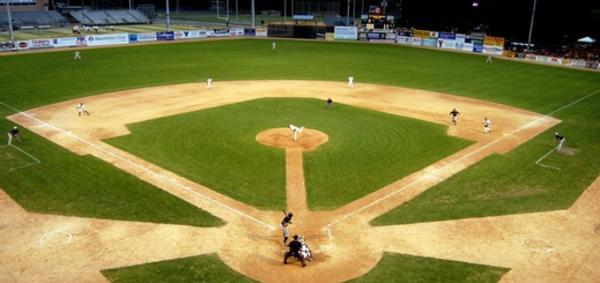 Beep Baseball is the name of this game, and it is specially designed for individuals with visual impairments. It's quite amazing really. Think about standing on home plate, blindfolded and having a small ball hurled at your head; how do you know when to swing?
The concept behind the game is as simple as a beeping ball. With extreme focus, the players can hear the ball beeping which allows them to throw, strike, catch and run the bases. Their auditory senses are heightened to concentrate on the beeping of the ball, the buzzing of the bases and listening to people helping them navigate. The only two people on the field that can see are the pitcher and the catcher.
Mental & Physical
These athletes have to meet the physical demands of the sport, but it also takes incredible concentration to play without the ability to see. Beep Baseball has given these motivated and passionate athletes the opportunity to fulfill their dreams of playing ball which was once thought to be impossible. 
Hosting the World Series of Beep Baseball
If you love baseball, you'll love that National Beep Baseball Association (NBBA) is coming to Eau Claire, WI this July. NBBA has been around since 1976, and it continues to grow year after year. This worldwide sport has received a lot of attention as of late; there's even a team from Taiwan. 
Eau Claire is the perfect community to host the Beep Baseball World Series. The abundance of fields that stay well maintained will allow for a fun event and exciting competition. The Beep Baseball World Series will bring people here to experience the Eau Claire community that we're all so proud of. Eau Claire's love of baseball will help the NBBA continue to take on the world and show everyone just how incredible this sport and its athletes are.
Hosting this unique event will not only allow for entertainment and competition, but it will also help the Eau Claire community thrive and show the world what we have to offer. The city will be a home away from home for people from all over the world. We look forward to presenting them with great places to stay and delicious food to eat. In addition to watching the Beep Baseball game itself, the fields will also attract and entertain people with booths, vendors, and possibly mini-events on the side.
Both NBBA and the Eau Claire community are growing at a rapid pace. Hosting the Beep Baseball World Series seems like the perfect opportunity for two incredible forces to join together to create an event that is unique, fun for everyone, and truly inspirational. 
Etiquette To Consider 
One unique aspect of this game is the noise level of the audience. When it comes to baseball games and athletic events, we are used to cheering, talking and getting rowdy. In Beep Baseball, viewers have to be very quiet for the players to hear and focus. 
1. Please Be Quiet During Play. 
The athletes need to be able to hear the beeping and buzzing. 
2. Be Cautious When Driving Near The Playing Fields.
As always, be aware of your surroundings. July 31st - August 4th there will be several individuals with visual impairments in our city. Taking extra caution near the playing fields will allow for a fun and safe environment.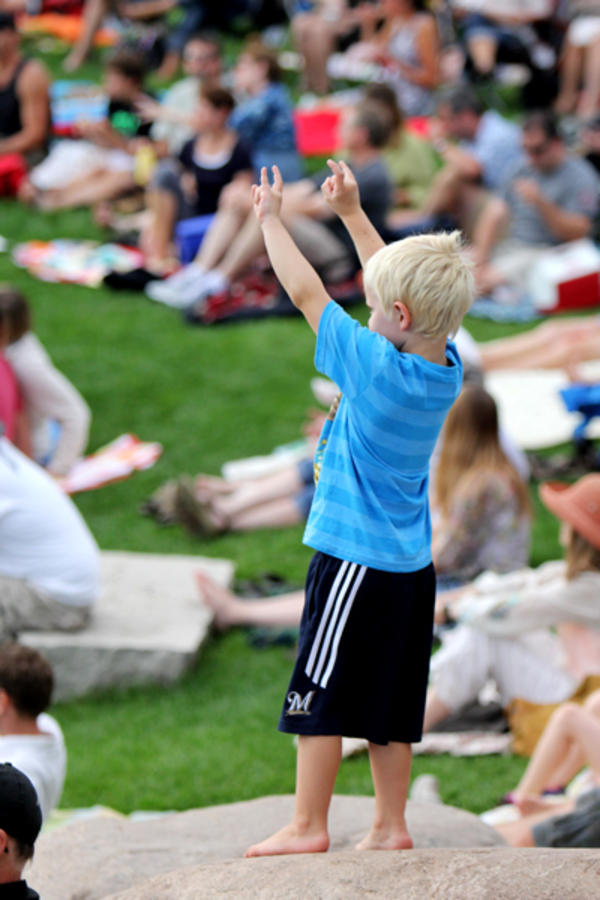 3. Ask First.
Ask if they need help, do not assume.
Don't assume you can pet the dogs. Please ask one of the helpers if it is allowed.
There are so many things to think about when it comes to preparing for a tournament like this, so let's have fun, enjoy the games and experience something new!
While at the event, show your support and share your pictures with us using #CaptureEC