So much to do, so little time!
So what are the more iconic destinations in Eau Claire you will not want to miss? 
We asked the Philanthropic Educational Organization, and they have the answers. 
1. Carson Park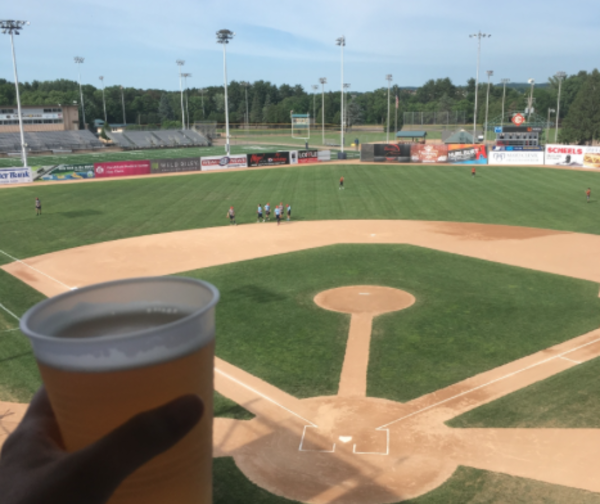 Carson Park has a lot of sports facilities to check out, but the best way to really experience it is to go to an Eau Claire Express baseball game. Root on the home team, grab some beer made specially by The Brewing Projekt and don't forget to try the mac n' cheese- it's delicious.
Eau Claire Insider Tip: If you want to learn more about Carson Park and Eau Claire Express, check out the Eau Claire Express MVP Experience! You get some behind the scenes looks and even get to meet all the players.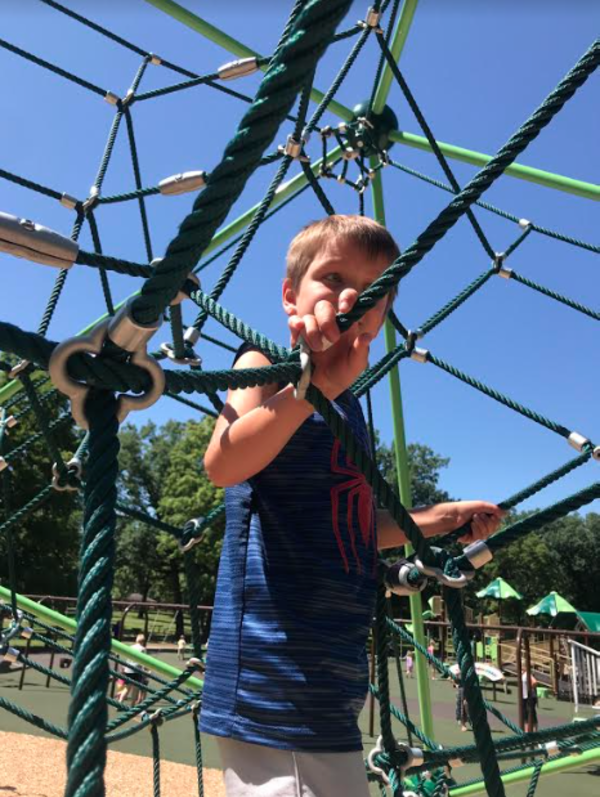 Another thing that you have to check out at Carson Park is the new playground that gives all kids the chance to play. It is meant to be inclusive all around, from the wheel-friendly and safe rubber floors to the wheelchair accessible glider swing. All ages, levels and capabilities will be sure to have a great time together on this playground. 
2. Phoenix Park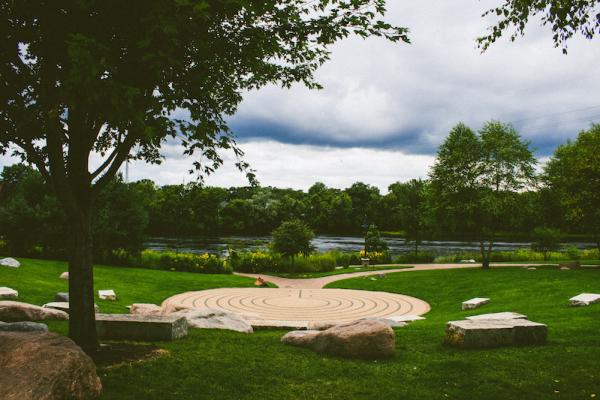 Whether you're lucky enough to be in Eau Claire for the Sounds Like Summer Concert Series or the Eau Claire Farmers Market, or you're just taking a stroll around the area, Phoenix Park will not disappoint. Have a picnic by the river, check out the Sculpture Tour and make sure you take in the beautiful views from one of the many bridges. 
3. Farmers Market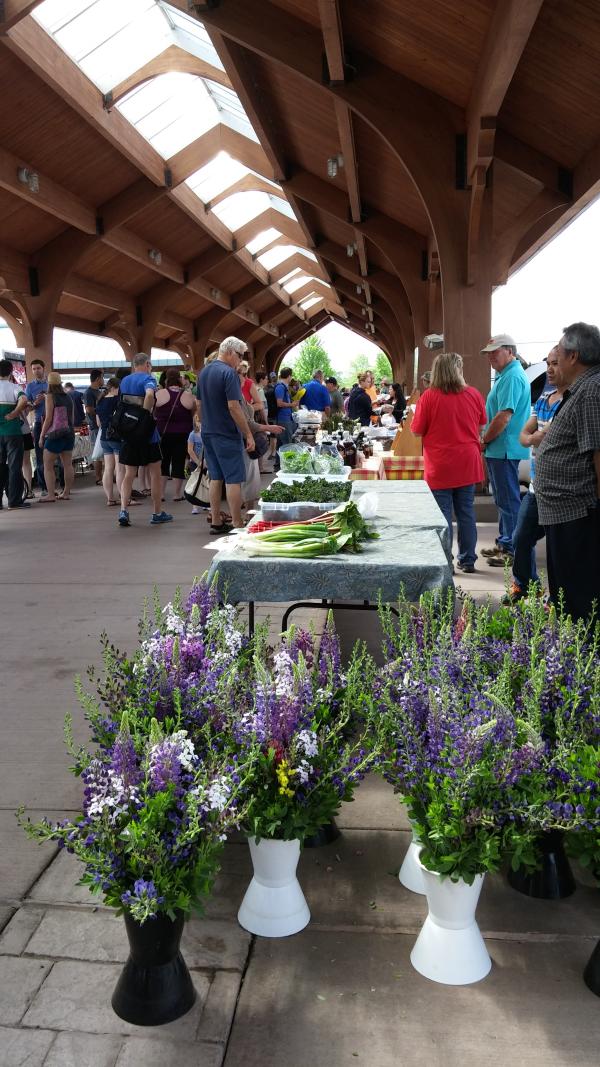 The Eau Claire Farmers Market is a must whether you want some seasonal produce, beautiful flowers or even a new necklace or piece of art- the Artists Market is right next door! The food is excellent, the art is beautiful and the atmosphere is unbeatable. You're sure to find something you like and meet some friendly locals along the way. 
4. Eau Claire Trails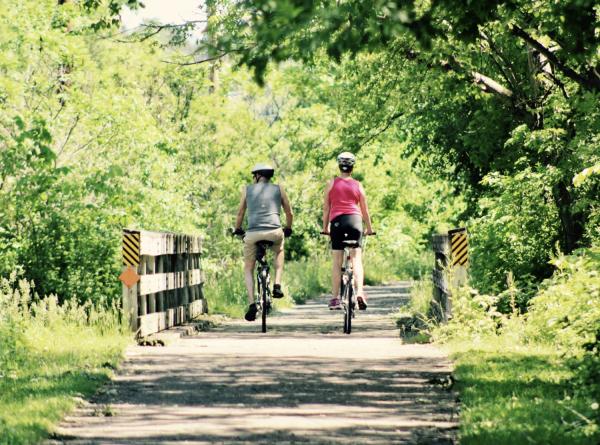 Whether you're a biker, a runner or a walker, Eau Claire has plenty of scenic trails you are sure to enjoy. Bring your dog, your friends or just enjoy some green space on your own. There are plenty of trails around the city to choose from.
5. Downtown Music Scene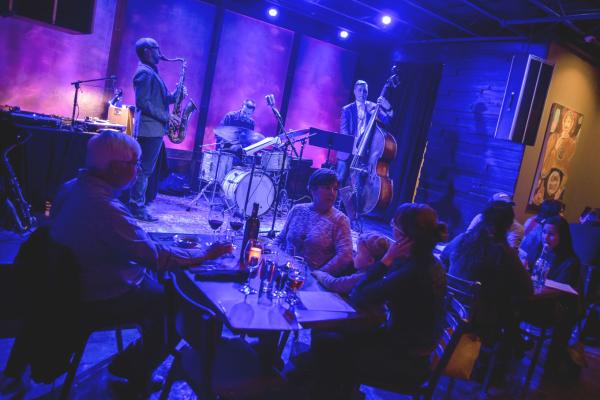 Eau Claire would not be Eau Claire without its music scene. If you walk downtown at night, you'll hear jazz music playing from the light posts and live music from inside the restaurants and bars. There's always a music event going on, and this city is full of talent. You don't want to miss out seeing one of your favorite acts or discovering something new.
6. UW-Eau Claire Campus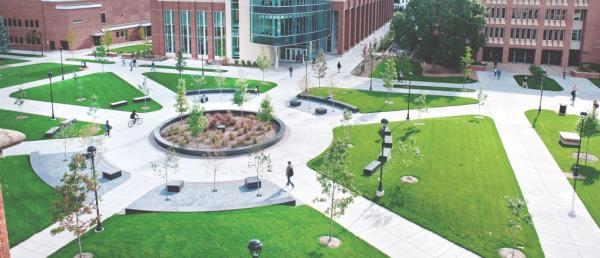 Image Credit: University of Wisconsin-Eau Claire 
The UW-Eau Claire campus brings so much life to the city, and a lot of beauty as well. Take a stroll through campus and see why so many people have fallen in love with this university. If you're really looking to get acquainted with the university culture, don't miss one of their many events, such as a sporting event, a comedy show or a variety of speakers.
7. Confluence/Pablo Center 
A new addition to downtown, the Confluence/Pablo Center will be bringing so much to the community. With concert halls, classrooms, conference rooms and the visitor's center… You'll have to check it out! Not to mention the awesome modern design. 
8. Leinenkugel Tour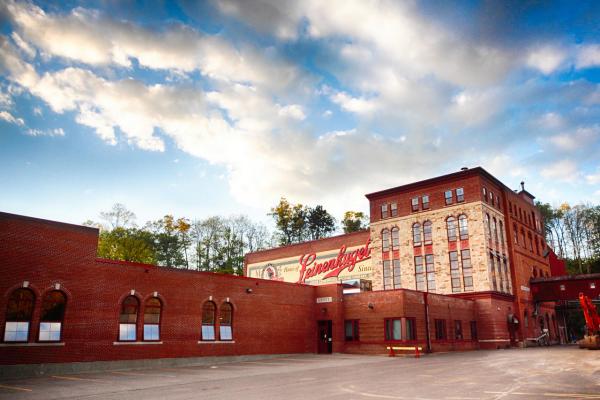 Image credit: Leinenkugel's 
Everyone knows how delicious Leinie's is. But now you can see just how it's made by going on a brewery tour! See the grounds, learn some history and, of course, you can't forget to sample some beer.
Eau Claire Insider Tip: Check out their beer mixology! 
9. River Prairie Park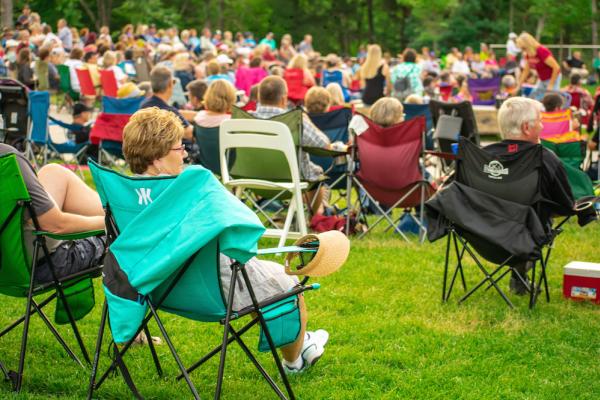 If you're here during the summer, the Rock'n on the River Concert Series at River Prairie is sure to be a hit. There are always events going on in this space, whether that be concerts, outdoor workout classes or farmers markets, there's sure to be something happening. 
This new, modern park includes a play area for children, plenty of space for yard games or hammocking, trails and plenty of food choices, such as Za51, Cowboy Jack's and Cabin Coffee.
10. Beaver Creek Reserve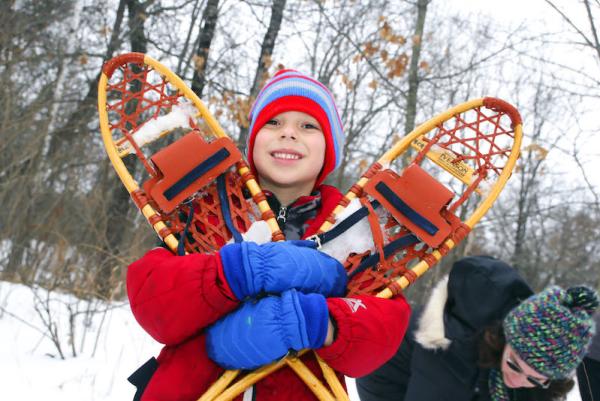 Explore the trails, bring your kids to learn about nature interactively and check out the butterfly house (when in season). There is no better way to learn and feel at one with nature. Get your daily dose of greenery at Beaver Creek! Just don't forget the bug spray.
11. Irvine Park and Zoo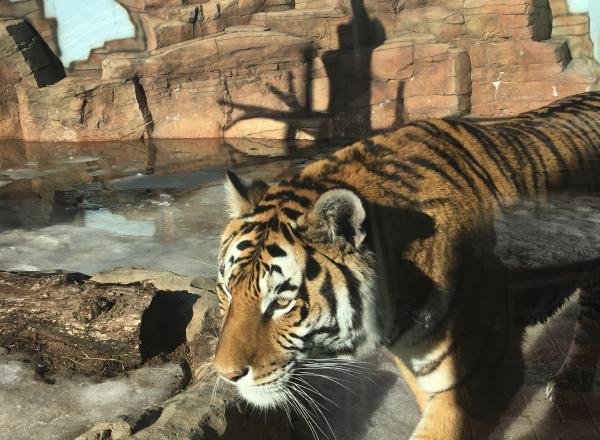 If you go to Irvine Park and Zoo, it will not be your typical zoo experience. While there are still plenty of exotic animals to see and learn about, they also appreciate the local nature. You can check out a native tree trail, immerse yourself in the wildlife by snowshoeing in the winter or just hang out by the pool in the summer. 
While you're checking out the most iconic places in Eau Claire, take some pictures and share them with us using #CaptureEC.