The time of colored leaves and pumpkin seeds is here and it's bound to be the best fall yet! 
With lots of local events, fun fall foods and drinks and beautiful scenery, fall in Eau Claire is an extremely beautiful and fun time. So, get out that pen and paper and add these 10 things to your fall bucket list!
1. Pumpkin Patch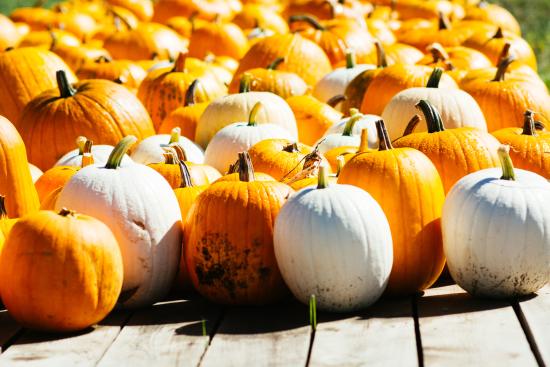 Picking out your pumpkins is an extremely important task and cannot be taken lightly. You need to make sure you have the perfect size, shape and color to create the best or scariest pumpkin carving! Don't forget to make delicious pumpkin seeds (save some for me!). 
2. Orchards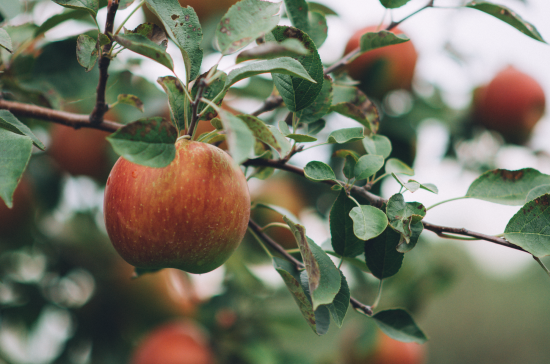 Apples are good year round, but apples are great come fall. We are lucky to have a few orchards in our area for you to visit, enjoy a day of family activities and get some delicious apples. Be sure to grab a caramel apple to satisfy that sweet tooth! 
3. Hiking 
Take a deep breath of the crisp air and take in the beautiful colors of fall while enjoying a hike along the Putnam Trail or Tower Ridge Recreation Area in Eau Claire. You can also enjoy hiking some trails in Menomonie, such as the Red Cedar State Trail or Hoffman Hills State Recreation Area.
4. Local events 
From the Leader Telegram Buckshot Run to Down to Earth's Fall Porch Plant Workshop, from the Autumn Harvest Winery & Orchard Fall Festival to the International Fall Festival—big or small, there is something fun for all.
5. Wineries 
For those of you who just need some adult time, check out some of our local wineries to get a tour and sample some delicious wines. 
6. Local, seasonal food and drink
Are you looking for unique seasonal dishes? You need to try out The Informalist, The Lakely and The Local Lounge this fall—these restaurants source their food from local farmers and embrace each season when they prepare their menu. Keep an eye out for fall events that may be coming our way as well! Are you a football fan? The Local Lounge turns into a sports bar on Sundays with brunch and 5 projector screens to watch the game. Don't forget to check out the Visit Eau Claire Events Page for other upcoming events. 
7. Tour Eau Claire Bridges
Get out your bike or walking shoes and stroll along the trails of the Chippewa Valley to visit some of Eau Claire's unique and antique bridges.
8.Oktoberfest Lazy Monk
Join Lazy Monk for Eau Claire's only Oktoberfest celebration. Food, games, friends, music and lots of bier. This is an event you won't want to miss! Can't make it on September 23? No problem! Oktoberfest-Round 2 will be on September 30. 
9. Late-Season Camping 
Just because summer is over, doesn't mean you need to put away your camping supplies. Be sure to pack some warmer clothes and get out to enjoy the fall colors with late-season camping. At the end of the day, warm up next to the campfire with some hot chocolate. 
10. Block Parties
What better way to celebrate the end of summer than by connecting with your friends, family and neighbors at a neighborhood block party. The City of Eau Claire encourages community members to host block parties and will even drop off games and activities if you request them. 
So get out and embrace fall in Eau Claire, because before you know it, winter will be here. As you check off your fall bucket list this year, be sure to #CaptureEC and you might get featured on our Instagram page!