Local Americas Best Value Inn Owner Receives Prestigious Spirit Award at Vantage Hospitality Conf.
Published: 01/04/2016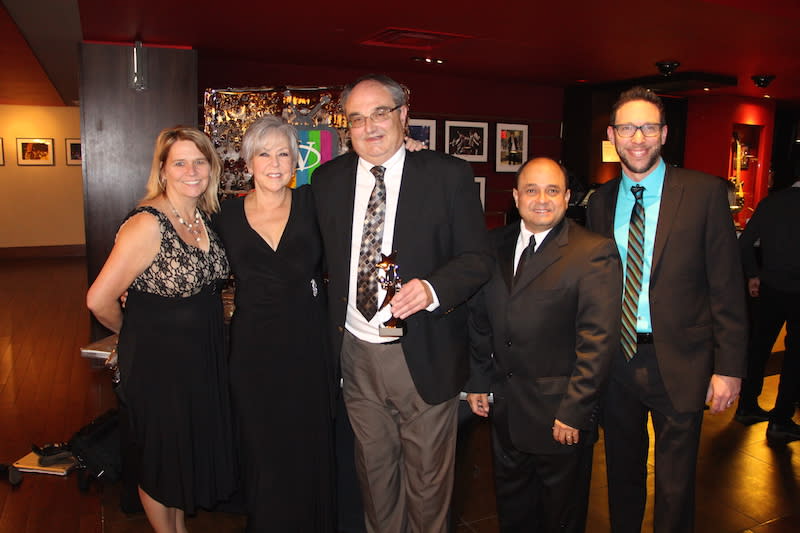 (EAU CLAIRE, WI, December 15, 2015) – Chuck Kaiser, the owner of the Americas Best Value Inn –Campus View, located at 809 W. Clairemont Ave., received the prestigious Spirit Award last week at Vantage Hospitality Group's 16th annual International Educational Conference & Trade Show in Las Vegas.
Vantage Hospitality, the parent company of Americas Best Value Inn and eight other hotel brands with over 1,200 locations throughout North America, honored its top hotels and property owners of 2015 during the Best of the Best Ceremony on December 10.
The final award of the evening since 2004 has been the Spirit Award, which honors the all-encompassing spirit, in the way a person shows his or her love of life, family, community and the lodging industry. Kaiser was recognized for being a "good soul" who strives to create a heartwarming atmosphere for all with whom he/she comes into contact and who gives selflessly to make life better for others.

Specifically, Kaiser generously donates rooms and cash to local chapters of major charities, including the American Cancer Society, Red Cross, United Way, and the Epilepsy Foundation. He also helps local, smaller organizations like area homeless shelters and community fundraisers. Kaiser is a member of the city's Chamber of Commerce and Visitor's Bureau, and he believes strongly in supporting local businesses, as the hotel's breakfast food and supplies are purchased through a local distributor, the guest coffee in the lobby is from a local company that makes and sells its own coffee, and the guestroom soap is purchased from a local soap maker.

Not only is Chuck generous to his community, but he takes very good care of his employees, who are motivated to pay his kindness forward to their guests. It's not unusual for him to regularly buy the staff lunch and he encourages them to stay overnight at the hotel for free when the weather is bad.

"Chuck is the personification of our Spirit Award, as his dedication to his hotel, staff and community is inspiring to us all. Several well-deserving candidates from across North America were nominated for the award, but, time and time again, Chuck stood out above all the rest," said Roger Bloss, President & CEO of Vantage Hospitality.

A family of over 1,000 inns, hotels, and suites located throughout North America, Americas Best Value Inn/Canadas Best Value Inn offers guests hometown comfort, quality and service at an exceptional value. Convenient locations and a variety of accommodations make ABVI and CBVI ideal for the leisure and business traveler. Guests enjoy free high-speed Internet, HBO and continental breakfast at most locations and are encouraged to join the free Value Club loyalty program to receive instant savings and upgrades.

Visit www.ABVICampusView.com or www.AmericasBestValueInn.com or call 715-834-6611 or 888-315-2378 for reservations and locations.

###
View the attached document