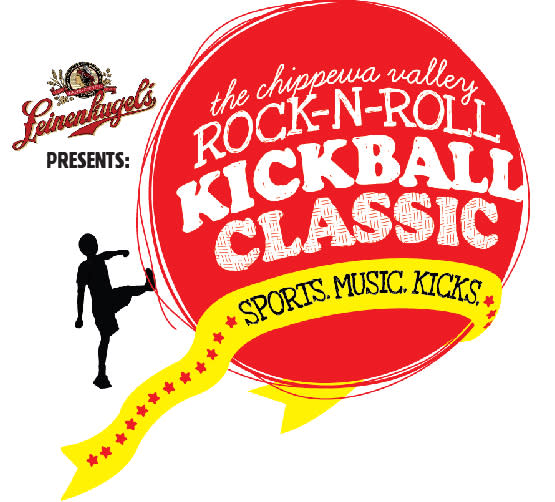 This weekend's kickball tournament in Cinder City Park is not about kickball. Well, maybe a little. We mean, teams will most definitely be on site, kicking balls and whatnot, and that's fun to watch, but there's a lot more going on. Like what, you ask? We're glad (we suggested that) you asked! Basically, it all boils down to the Three B's: Bands, Beer, and BBQ. Let's break this down:
BANDS! Justin Vernon's seldom heard, two-man side band The Shouting Matches headlines the whole thing, capping off the festivities Saturday night. Friday bands, starting at 6:30pm, include The Gentle Guest, The Jim Pullman Band, and South Farwell. The Saturday tunes start at 1pm with Duncan Ninja, Meridene, The Excellent Adventure, and then, as mentioned, The Shouting Matches. With a line up like that, you'd think this was a music festival. Because it is.
BEER! Obviously, beer is not the focus on the event, but it sure goes good with rock-n-roll and kicking-based sports. Leinenkugel's is a co-presenter, so plenty of it will be on hand. Non-beer beverages will also be on-site.
BBQ! Eau Claire institution Mike's Smokehouse will be slinging pulled pork and more for your munching pleasure, with Franzwa's catering (charcoal chicken!) and 9-Degrees (ice cream!) offering offerings of other kinds.
You could even throw in BEANBAGS as a fourth B, since we'll have all sorts of side games (like beanbags and kubb) and fun a-going on. This is basically a big AwesomeFest and the kickball's just an excuse to get together on Memorial Day Weekend with friends and family and food and drink and good ol' fashioned All-American Rock-n-Roll.
The Chippewa Valley Kickball Classic: Friday May 28 (open at 5pm) and Saturday May 29 (open at 11am). See you there!