Is a trip to Wisconsin Dell's not in your budget this year or are you looking for a smaller scale waterpark and attraction to visit with your family? Metropolis Resort which consists of a hotel, indoor waterpark (Chaos), and indoor theme park (Action City) is a family friendly destination in Eau Claire, WI. This was our first time staying at the resort, though we had visited the attractions a few times when my children were smaller. Everyone was excited to get their fill of swimming and gaming!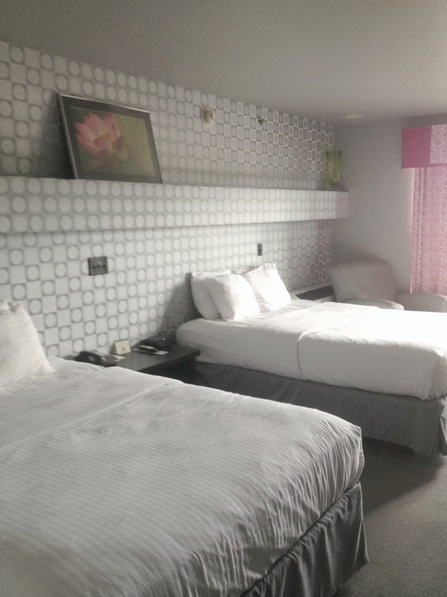 When we checked into our room, I was happy to discover the rooms were large and well kept. My favorite feature was the mini "kitchen" area. We had a microwave and good sized refrigerator as well as plenty of storage space for snacks. There was also a small high top table that had two pub stools. It might seem like this would crowd a room but it fit well. The beds were comfortable and there were lots of TV channels. But who wants to sit in their room when there's so many things to do?  Keep Reading... 
This post was submitted to by Amanda Ponzio-Mouttaki: Amanda is a curious world traveling mom of two busy boys, a foodie, and social media addict. She currently publishes the website MarocMama where you can find information about living and eating in a globally conscious, bi-cultural family.  Amanda has lived in the Chippewa Valley for seven years and was back home this summer visiting friends and family.