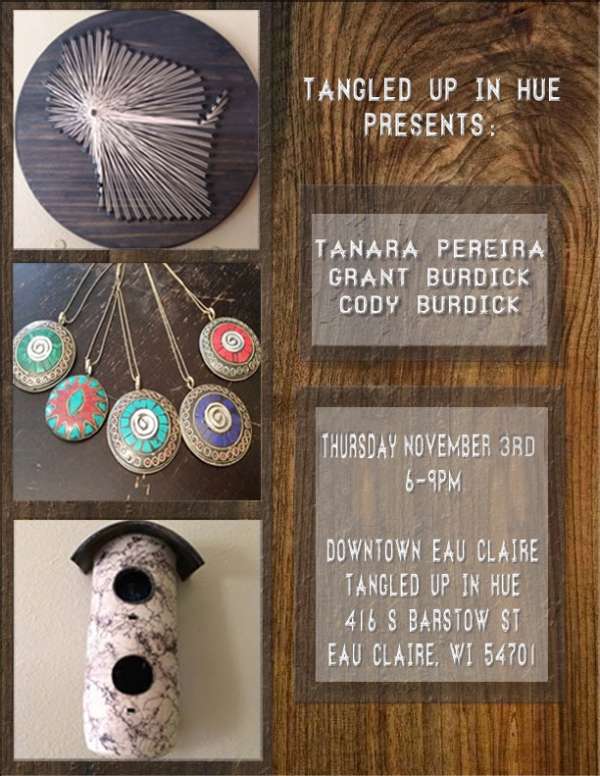 November Art Reception presented by Tangled Up In Hue
Are your Thursday nights getting dull? We know you're more fun than that!! Prove you're still cool by coming to the coolest event of the month! Join us at Tangled Up In Hue for an art reception on Thursday, November 3rd from 6-9pm. Every month, Tangled Up in Hue hosts an art reception for an area artist. This month we are featuring local artists Tanara Pereira an artist of fun and eclectic jewelry, Grand Burdick a string artist, and Cody Burdick, a potter.

In addition to a meet and greet with our awesome featured artists, you will also enjoy live music by Graham Barnes and Tangled Up In Hue's house band, Flannelin Boots, featuring Aryn Widule and Ryan Morgan. Join us at Tangled for an evening of art, music, and friends!

While you're here, don't forget to grab a snack -- they're free -- while you peruse the whimsical, wacky, and without-a-doubt inspiring work of over 100 local artists and crafters that we feature here at Tangled Up In Hue.