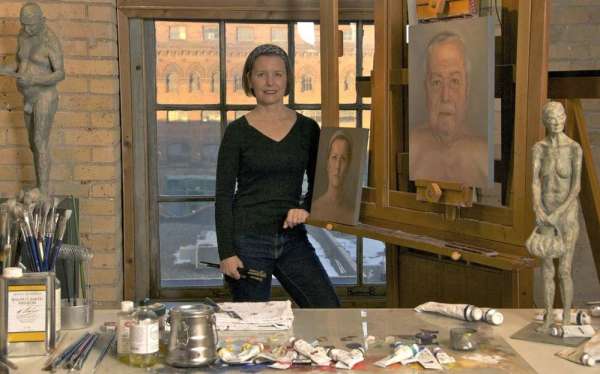 Krisitie Bretzke Exhibit at the Library
"Unspoken Narrative," an exhibit featuring artwork by Kristie Bretzke, will be on display at the L.E. Phillips Memorial Public Library in Eau Claire from September 11 through October 16. An artist reception will be held on Thursday, September 15 from 7 to 8:30 p.m. in the gallery on the second floor of the library.
"Unspoken Narrative" is a series of diptychs, triptychs and individual paintings. These images encourage a narrative on the part of the viewer. They are commonplace: an unmade bed, an elevator door opening or closing, an ordinary sink bathed in fluorescent light. Some depict real experiences. Some are inventions. Bretzke's paintings provide the introduction to many "unspoken narratives."
The exhibit may be viewed at the library during regular library hours: Monday through Thursday, 10 a.m. to 9 p.m.; Friday, 10 a.m. to 6 p.m.; Saturday, 10 a.m. to 5 p.m.; and Sunday, 1 to 5 p.m.
For information, stop at Information & Reference on your next visit to the library, call 715-839-5004 or e-maillibrarian@eauclaire.lib.wi.us. For information about other library programs and events, check the library's website at www.ecpubliclibrary.info.