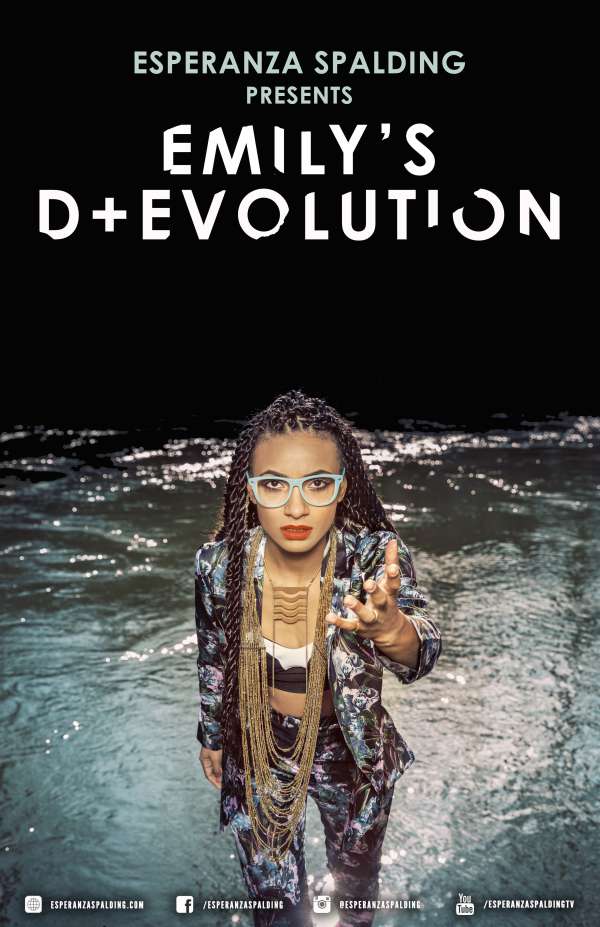 Esperanza Spalding Presents Emily's D + Evolution
316 Eau Claire Street
Eau Claire, WI 54701
Eau Claire Regional Arts Center
Esperanza Spalding's brings her new project, 'Emily's D+Evolution' (released on March 4via Concord), to The State Theatre this October 28th. The project is a fresh artistic vision for the 4-time GRAMMY winner, a daring tapestry of music, vibrant imagery, performance art and stage design.  Co-produced by Esperanza and Tony Visconti (David Bowie), the album is an electrifying take on the power trio adorned with backing singers and touches of synthesizer, "as if to fly the pirate flag of the Black Rock Coalition" according to the NY Times. 
 
Member pre-sale on Wednesday, August 10 at 10 AM. 
Public on sale Friday, August 12 at 10 AM.