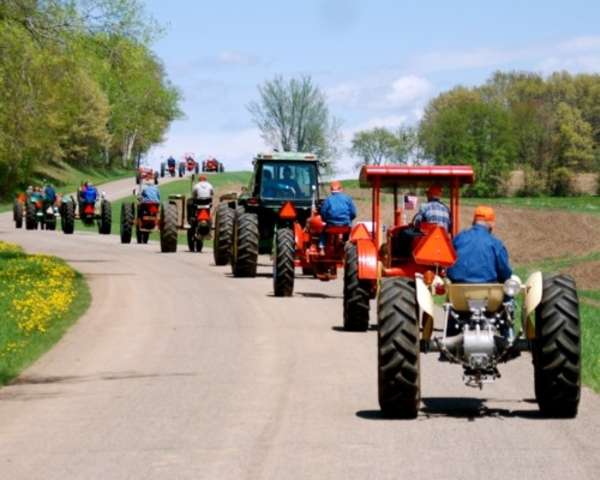 11th Annual Chippewa County Rural Fall Tractor Ride
September 24, 2016
Recurring daily
4902 117th St
Chippewa Falls, WI 54729
Departing From Lake Hallie Ball Park
Free Will Donations are Gladly Accepted
On Saturday Sept. 24, 2016, there will be a fall tractor ride leaving the Hallie Ball Park located in the Village of Lake Hallie at 10:00 am to tour the apple orchards and wineries in the Chippewa Falls area. Spectator wagons will be available.
Participants will need to bring their own lunch and beverage. Free will donations are accepted for the ride.
OnSundaySept.25,2016, ChippewaCountyRuralHeri- tage (CCRH), will host a fall plow day on September 25, 2016 starting at 10:00 am at the Jim & Lee Jensen acreage located 1⁄2 mile from the intersection of State Highway 29 and County Highway M. A banner will indicate the en- trance to the acreage. Anyone interested in plowing or us- ing other farm equipment [disk, digger] is invited to come
and plow as long as you want. Lunch and beverage will be provided by Annie from Little Slice of Italy. Everyone is welcome.